Last Update
November 4, 2016
Categories
Aircraft, Helicopter, UAV, Spacecraft & related equipment
Electrical, Electronics & Electro-optics
IT, Computing and Software
Services (R&D, training, engineering, consultancy, …)
Training & Simulation
Delft Dynamics B.V. specializes in building small unmanned helicopters for stable, easy to control, aerial sensor-platforms. This is accomplished by intelligently combining computer and sensor technology. Such helicopters can obtain an aerial overview using photos, video cameras and other sensors. Due to their quick deployment capability, robot helicopters can serve police, fire brigades and other emergency services. Compared to manned helicopters, robot helicopters have the advantage that they can be deployed from areas very close to the scene of interest. Furthermore, since they are unmanned, they can also be used in potentially dangerous situations.
Engineering
Besides designing and building robot helicopters such as the RH2 Stern, Delft Dynamics also carries out engineering assignments, making use of years of experience in the fields of hardware and software integration, real-time simulation and control design. To increase the applicability of unmanned systems, Delft Dynamics carries out research projects on a regular basis with research institutes and end-users. In these projects, the extensive experience and knowledge of unmanned helicopters as well as the availability of adaptable test-platforms of Delft Dynamics prove very useful.
Real-time Simulation
Using the experience in real-time simulation and hardware and software integration a number of simulation systems was developed for evaluation and training purposes, but also for customers such as the NLR. The real-time simulation is also used to support other developments.
Image Processing
To enhance the usefulness of the on-board camera footage, Delft Dynamics has developed a number of image processing tools. The focus of the development is on applicability and robust algorithms.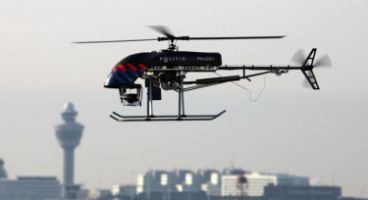 Delft Dynamics B.V.
Molengraaffsingel 12-14, 2629 JD, Delft, Netherlands
+31157111009
info@delftdynamics.nl