Search Results
You are viewing Companies that begin with the character "m"

Machinefabriek VanderPloeg offers all the benefits of co-makership from the design phase onwards.
Microflown Technologies manufactures unique and patented acoustic particle velocity sensors and exports them all over the world. The sensors have properties which make them beneficial fo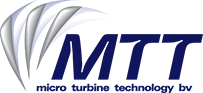 Micro Turbine Technology BV (MTT) is an innovative company developing and commercializing advanced micro gas turbines and applications for various markets. The company is located in Eind
Machinefabriek Emmen B.V. is a dynamic engineering company with approximately 70 employees.
Meilink is a 141-year-old family company, with its roots in Borculo, in the Achterhoek area of the Netherlands.
Mogema are high-tech experts in welding, machining and vacuum technology. They also specialise in high quality engineering and assembly.
Since it was founded in 1989, M.E.P. has been developing and supplying Voice Communication Systems for critical applications in the Maritime and Aviation sectors.