Feb 12, 2019
SOURCE: NATO
New NATO hub will gather the Alliance's cyber defenders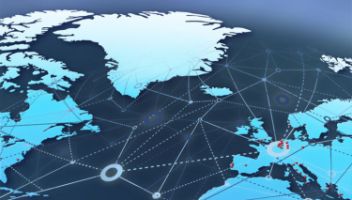 Cyber defenders from across the Alliance have a new community where they can exchange information, share best practices and work together in an encrypted workspace with secure video, voice, chat and information gathering capabilities. The community was launched today (12 February 2019) by the NATO Communications and Information Agency (NCIA).
Computer emergency response teams from five countries are already connected to NATO's protected business network: Belgium, France, Netherlands, United Kingdom, and United States. Access to the network will roll out to all 29 Nations later this year.
The launch of the cyber defenders' community is the first step toward the creation of an information hub for Allies, called the Cyber Security Collaboration Hub. This initiative was announced last year by NATO Secretary General Jens Stoltenberg, who said that one of NATO's key roles in cyber space is "to act as a hub for information sharing, training and expertise".
The future hub will not require additional funds or staff, or changes in policy. The collaboration is facilitated through existing Memorandums of Understanding with NATO Nations.
View source version on NATO:
https://www.nato.int/cps/en/natohq/news_163358.htm