Airbus Announces A380 Programme Will End in 2021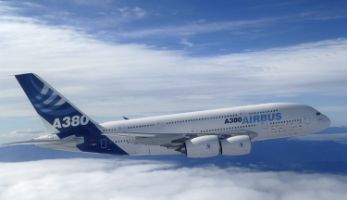 Airbus has announced today that it will deliver a further 14 A380s to Emirates in the next two years, before ceasing deliveries of the aircraft in 2021.
The company also announced that Emirates has placed orders for 40 A330s and 30 A350s as it continues to expand its fleet.
ADS Chief Economist Jeegar Kakkad said:
"The A380 is an iconic aircraft and today's announcement is a sad day for those who have worked on this landmark programme.
"Designing, developing and building the world's largest passenger aircraft is a great achievement and more than 230 A380s have been delivered to customers around the world.
"The 70 new orders placed by Emirates for A330 and A350 widebody aircraft are welcome. Modern, technologically advanced and fuel efficient aircraft are in strong demand from customers around the world and the UK can benefit from the rising prosperity created by this high value industry if we continue to focus on further boosting our competitiveness."
View source version on ADS:
https://www.adsgroup.org.uk/news/newsroom/airbus-announces-a380-programme-will-end-in-2021/