Mar 7, 2019
SOURCE: Société Anonyme Belge de Constructions Aéronautiques SA/NV (SABCA)
Fokker sells participation in SABCA to Dassault; publication of transparency notifications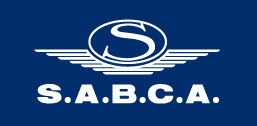 Société Anonyme Belge de Constructions Aéronautiques SA/NV (SABCA) announces that it was informed that Fokker Aerospace B.V. (Fokker) has sold its entire 43.57% shareholding in SABCA to Dassault Belgique Aviation SA (Dassault) for a total price of 7,5 million euro.
As a result of this transaction, Dassault now holds 96.85% of the shares in SABCA.
Dassault confirmed that it will maintain the listing of SABCA and that it has no intention to launch a squeeze-out currently.
The transparency notifications from Fokker and Dassault pursuant to Article 14 of the law of 2 May 2007 on the disclosure of large shareholdings will be published in due time.
View source version on Société Anonyme Belge de Constructions Aéronautiques SA/NV (SABCA):
https://www.sabca.be/pages/0141/News.475.en.php