Nov 28, 2019
SOURCE: Terma
TERMA revolutionary airborne self-protection ecosystem T-OPS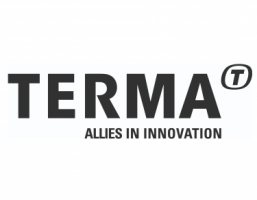 27 November 2019
Aarhus, Denmark and Leiden, The Netherlands - 28 November 2019– Terma's Operational Software (T-OPS) configurable honeycomb structure and NATO Defensive Aids System (NDAS) take Terma efficiency to the next level providing high end capabilities to any aircraft's self-protection combination.
Terma's Aeronautics vision has always been to secure the mission by providing airborne self-protection. Since 1985, we have provided cost-effective integrated Electronic Warfare (EW) solutions for fighter, helicopter, and wide body aircraft platforms worldwide. The ALQ-213 controller is the only solution offering commonality and common software across aircraft fleets.
Terma has delivered solutions all over the world utilizing our experienced organization and modular product portfolio enabling us to develop, qualify, and deliver custom-tailored self-protection installations.
The Terma solution architecture was introduced with our Electronic Warfare Management Unit to act as the over-arching controller of all EW associated equipment (Sensing and Effecting sub-systems) on-board an aircraft.
When looking into the future unknown battlespace that NATO forces will operate, a strategy to enable EW solutions to evolve has been mandated. This strategy has now matured into the STANAG 8741, which defines standard interfacing criteria for future integrated survivability solutions known as NATO Defensive Aids System (NDAS).
Terma has embraced NDAS twofold. One-fold is that Terma has always believed the customer shall have the opportunity to get the "best of breed" systems, which meets the specific national EW needs. And second fold, NDAS provides provisions to support evolving future mission survivability needs at a new pace of change.
Based on Terma's driving involvement in the development of NDAS, we take pride in introducing our new configurable honeycomb EW software structure known as Terma Operational Software – T-OPS.
T-OPS is optimized to caretake the lifetime of a platform supporting the natural modifications driven by a moving threat landscape.
With NDAS compliant delivered solutions such as Terma's Operational Software structure, NATO shall be able to address the threat landscapes and operational scenarios of today and be ready for tomorrows. The interfaces and the architecture are well in place and we are prepared to support the operational community in figuring out how to utilize it.
Terma at NEDS
Meet us at this year's Netherland Industries for Defence and Security (NIDV) Exhibition Defence & Security on 28 November 2019 in Ahoy Rotterdam. We look forward to presenting our Aeronautic, Space and Naval solutions at our stand no A5.0.
About us
The Denmark based high-tech Terma Group develops products and systems for defense and non-defense security applications; including command and control systems, radar systems, self-protection systems for aircraft, space technology, and aerostructures for the aircraft industry.
Follow us on
Instagram
Twitter
Linkedin
Youtube
Media contact:
Kasper Rasmussen
T:+45 2022 6091
View source version on Terma:
https://www.terma.com/press/news-2019/termas-revolutionary-airborne-self-protection-ecosystem-t-ops/