Jan 21, 2021
SOURCE: Rolls Royce
Rolls-Royce secures research contract with US Navy to develop innovative debris detection technology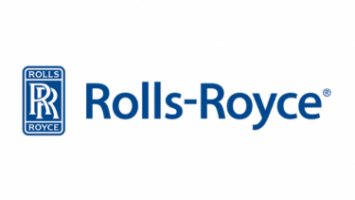 January 20, 2021 - Rolls-Royce has been awarded $1 million of research funding from the US Government for digital foreign object debris (FOD) detection technology.
The year-long research contract from the US Navy, will help to further develop and validate Rolls-Royce's FanSenseTM debris monitoring system, which is currently supporting the Pegasus engine.
FanSense works by analysing the shaft speed signal of an engine and is able to detect any disruptions that arise as a result of a small object, such as stones or screws, striking an engine fan blade.
The innovative technology applied as part of this service offering, will allow customers across Civil and Defence industries to detect much smaller debris entering the engine, enabling them to build a clearer picture of FOD damage and engine wear over time and will help to identify airfields that need to improve their FOD prevention practices.
Paul Craig, President of Defence Services, said: "FanSense is an innovative and revolutionary Rolls-Royce digital technology being packaged and applied to our products.
"The research funding granted by the US Navy will allow us to further enhance and build upon our pioneering technologies that will enhance safety, efficiency and deliver a cultural change for our customers."
FOD is estimated to cost the global aviation industry billions of dollars per year in damage and disruption. The vast majority of ingested debris currently goes undetected - only when very large items are ingested do operators have any indication that something has made its way into the engine. Rolls-Royce will continue to work with a long-standing industrial partner, Roke, to deliver the contract.
Jonathan Sides, FOD Chief Engineer at NAVAIR said, "Inlet debris monitoring technology is a critical element of the FOD mitigation portfolio, supporting the U.S. Navy's initiative to save hundreds of millions in FOD repair costs."
The FanSense technology adds to Rolls-Royce's portfolio of FOD prevention offerings, including the FOD App, the FOD cloud data analysis service and FOD officers.
The vision for FOD technology is to build a digital system that is able to predict FOD events before they occur by analysing data collected from the app and using vehicle tracking sensors and debris tracking radars.
FanSense adds a key missing piece to this system, determining the exact time and location of historic FOD events, which will enable customers to predict the conditions in which ingestion of a harmful object is likely to occur.
Notes to editors (Rolls-Royce):
Rolls-Royce is committed to developing digital solutions for everyday missions. Our services portfolio offers significant operational and maintenance cost reduction, improved decision making, high value asset tracking, health management capability and maintenance proficiency through advanced digital training tools.
We are committed to keeping our customers engines on wing long, enhancing missions and reducing costs. Protecting our customers world-wide 24 hours a day, seven days a week.
Notes to editors (Roke):
For over 60 years Roke has been improving the world through innovation by combining the physical and digital in new ways. We conceive, design and secure technically advanced data and communication systems for governments and industry.
Our deep knowledge of sensors, communications, cyber and AI means our team of 600+ engineers are uniquely placed to combine and apply these technologies to solve real world technical challenges and help deliver critical missions for our customers.
About Rolls-Royce Holdings plc
Rolls-Royce pioneers cutting-edge technologies that deliver clean, safe and competitive solutions to meet our planet's vital power needs.
Rolls-Royce has customers in more than 150 countries, comprising more than 400 airlines and leasing customers, 160 armed forces and more than 5,000 power and nuclear customers.
Annual underlying revenue was £15.45 billion in 2019, around half of which came from the provision of aftermarket services.
In 2019, Rolls-Royce invested £1.46 billion on research and development. We also support a global network of 29 University Technology Centres, which position Rolls-Royce engineers at the forefront of scientific research.
View source version on Rolls Royce:
https://www.rolls-royce.com/media/press-releases/2021/20-01-2021-rr-secures-research-contract-with-us-navy-to-develop-innovative-debris-detection.aspx