INTRACOM DEFENSE delivers additional surveillance capability to the Hellenic Navy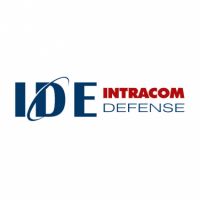 Koropi, March 16, 2021: IDE has successfully completed a Maritime Surveillance Program for monitoring designated areas of vital national interest by the Hellenic Navy.
IDE delivered integrated Surveillance Stations with Long Range Radars and other sensors that enhance the operational effectiveness and rapid reaction capability of the Hellenic Navy Command.
This capability will contribute to the national defense & security, providing increased maritime situation awareness to targeted areas of interest in the Mediterranean Sea.
A key element of the effectiveness in the information management and the distribution of the Surveillance Stations data to the designated command and control sites, is IDE's iDEFENDER Command and Control platform, which is successfully deployed for Air and Border Surveillance in Greece and abroad.
# # #
About IDE
INTRACOM DEFENSE (IDE) is a highly acclaimed Defense Systems Company in Greece, with an outstanding record of participation in domestic programs and exports to quality-driven international customers.
IDE utilizes high-end technologies in the design and development of advanced products in the areas of Missile Electronics, Tactical IP Communications, C4I Systems, Surveillance, Hybrid Electric Power Systems, and Unmanned Systems. The Company retains its international recognition through the long standing participation in European and NATO new technology development programs. Utilizing advanced production capabilities and large-scale project management know-how, IDE is a key player in the high technology sector of the Hellenic Defense Industry. For more information please visit: www.intracomdefense.com