Last Update
September 14, 2018
Categories
Aircraft, Helicopter, UAV, Spacecraft & related equipment
Engines, Propulsion, Power Generation
Mechanical, Electro-mechanical, Hydraulic and Pneumatic components
Metal Processing, Parts & Components
Other Aerospace, Defence and High Technology related companies
Services (R&D, training, engineering, consultancy, …)
CMR PROTOTECH, is a provider of technical solutions, product design and manufacturing services covering application areas from space to consumer products. Development of energy systems and fuel cell technology are core activities. CMR Prototech is engaged in several projects dealing with development and demonstration of energy systems featuring solid oxide fuel cell technology (SOFC).
The Company develops technology components (stacks based on SOFC technology) as well as components and complete fuel cell systems. CMR Prototech is involved in several European projects within the next generation energy solutions in particular the development of fuel cell and hydrogen technologies. In Norway CMR Prototech has cooperation with UiB, NTNU and IFE within new concepts for high efficient power generation.
ENGINEERING
Main engineering services comprise:
Development of mechanically based systems, mechanisms, tools and products
Concept and feasibility studies
Detailed design and documentation for manufacturing
Prototype development including manufacturing, testing and validation
Concept studies of energy conversion processes
Development and demonstration of fuel-cell-based energy processes
ANALYSIS
Main analysis services comprise:
Static and dynamic analysis of mechanical structures
Thermal analysis of mechanical structures
Fluid dynamic analysis including chemical reactions (combustion)
Process Simulation

Major tools include:
Advanced 3D Finite Element Method (FEM) tools for mechanical and thermal analyses
Advanced 3D Computational Fluid Dynamics (CFD) tools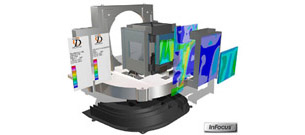 MANUFACTURING
CMR Prototech utilises advanced Computer Aided Manufacturing (CAM) tools, facilitating cost-effective and reliable generation of NC-programs from a 3D model of the mechanical part. Our CAM-system also facilitates rapid and safe updating of an existing complex NC-code in the event of modifications being made to the original 3D model.

The company's skilled operators have extensive experience (average of 20 years) and knowledge of high quality precision machining in a wide variety of materials ranging from plastics via lightweight metals to high temperature hard steel qualities and ceramics. Main manufacturing services comprise:
Prototyping
Up to 5-axis simultaneous milling
Manufacture of high quality mechanical parts with strict tolerances
Small series manufacture of standard components
Inspection of parts using calibrated tools in a dedicated measurement lab
Assembly and mounting
TESTING
CMR Prototech offers vibration and shock testing as a separate service or as an integrated service in our development projects.

Comparing vibration test data with the dynamic FEM-analysis of the test object is a valuable tool for improving the dynamic FEM-model.

Prototech's vibration testing service comprises:
Jig design and manufacturing
Random and sine (shock) vibration in
3 axes
Test report and certificate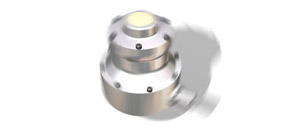 Services informational files
RESEARCH
Prototech is engaged in the development, design and construction of solid oxide fuel cell systems (SOFC) and technology demonstrations of same.
MANUFACTURING CAPABILITIES
Unit

X-axis
[mm]

Y-axis
[mm]

Z-axis
[mm]

No
Axes

Pallets

Deckel Maho DMC 80U, milling

800

700

600

5

2

Quaser MV 154 EL (4 units), milling

1000

500

500

4

na

PUMA 300 MB, turning

255

450

590

C-axis

na

Okuma LB 35 II, turning

445

na

2000

2

na

Okuma LB 3000 EX, turning

200

450

1000

C-axis

na

DEA measuring machine

700

1000

460

na

na

---
VIBRATION FACILITIES
| | |
| --- | --- |
| Moving Element Mass | |
| Vibrator Armature | 11.6 kg |
| Connector for Slip Table | 3.83 kg |
| Slip Tables | 56 / 32.5 kg |
| Vibrator Head | 20.9 kg |




Sine Ratings
Force (peak)
13 kN
Velocity (peak)
1.78 m/s
Max Displacement
(peak to peak)
25.4 mm
Max Acceleration
(Unloaded table)
100g
Frequency Range
5 – 2000 Hz




Random Ratings

Force (peak)

12 kN
Acceleration Power Spectral Density
Uniform or
ISO 5344
Max Acceleration
50g
Acceleration peak/rms
Greater than 3:1
Frequency Range
20 – 2000 Hz
CMR Prototech
Fantoftvegen 38, NO 5892, Bergen, Norway
+47 55 57 40 40