Last Update
November 28, 2018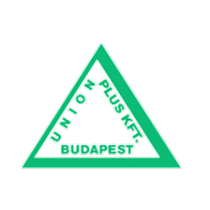 Categories
Ballistic Protection
Services (R&D, training, engineering, consultancy, …)
Textile, Individual Equipment, Clothing
Union Plus Kft. specializes in the development and production of individual protective equipment which includes the development and production of ballistic protective equipment, mainly protective vests, specially finished for the Hungarian Armed Forces in compliance with their requirements.
Union Plus has been designing, developing and manufacturing protective ballistic vests and other ballistic products since the 1990's. It closely co-operates with HM HTI, which classifies ballistic products officially.
The company possess MSZ EN ISO 9002 and NATO-AQAP 120 qualifications.
Union Plus Kft.
, Budapest, Hungary
+36 1 210 1005
+36 1 210 2885
unioninfo@enternet.hu