Last Update
October 7, 2016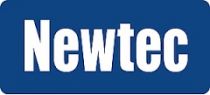 Categories
Aircraft, Helicopter, UAV, Spacecraft & related equipment
C4I, Communication Systems
Maintenance Repair Overhaul and Logistics Support
For over 30 years Newtec has developed satellite communication equipment and technologies for broadcast, government and defense, IP trunking and consumer and enterprise VSAT. The Company's dedicated team meets industry standards with efficient, scalable and economical solutions.
Newtec was founded in 1985 by two engineers with a vision: Dirk Breynaert (currently Chief Scientific Officer at Newtec) and Jean-Marie Maes. Their view led to a pioneering satellite communication equipment company that is one of the world's top players. Newtec's specialization in R&D paved the way to an impressive overview of innovations, partnerships, standardization and industry recognition.
Newtec is a European company, headquartered in Sint-Niklaas (Belgium). Through its regional offices in Stamford, Conn. (U.S.), Singapore, Beijing (China), Dubai (UAE), São Paulo (Brazil), Newtec is present all over the globe. The Company has its own production facility in Erpe-Mere (Belgium) and R&D centers in Brest (France) and Berlin (Germany).
Next to its direct sales offices, there is the Newtec business partner program, called bePART. Newtec has successfully signed up over 90 certified global partners operating in the satellite communication industry, covering over 100 countries across Europe, the Middle East, Africa, Asia, Australia, and North and South America. Thanks to the synergy of its partner's local market knowledge and expertise and its products and technologies, is able to interact with local customers all over the world.
Newtec's portfolio of satcom products and technologies meet the highest operational requirements for professional reliability and service availability. They can be applied in a wide range of markets such as Broadcast, IP Trunking & Backhauling, Consumer & Enterprise VSAT, Government & Defense and their respective applications.
Vision
It's the magic of satellite communications that allows information to be transmitted anywhere, helping to build a safer, better informed and more connected world for everyone.
Newtec Cy N.V.
Laarstraat 5, B-9100, Sint-Niklaas, Belgium
+32 (0)3 780 65 00
+32 (0)3 780 65 49
customersupport@newtec.eu