Categories
Military, Tactical, Logistic Support Vehicles & related equipment
KTM Sportmotorcycle AG, specializes in the manufacture of bikes and related parts and equipments for the defense and commercial industry. The Company through its division KTM-Sportmotorcycle AG which manufactures bikes for commercial and military applcations.
In mixed on-road and off-road operation, its fuel economy and big 18-litre tank offers an operating range greater than 300 km. Its handling on- and off-road, the low engine noise and the exhaust pipe make the KTM Military particularly well suited for use as a messenger vehicle or a traffic control and convoy escort vehicle.
Function defining parts such as the engine, frame, swing arm, exhaust system and chassis components are developed and manufactured in-house.
On November 5th 2007, KTM Power Sports AG agreed with Bajaj Auto Ltd., the Indian motorcycle manufacturer, on the implementation of joint projects. The cooperation includes the development of engine and vehicle ranges for high-performance, liquid cooled 4-stroke engines in the 125cc and 250cc segments.
KTM Sportmotorcycle AG has been quality certified to ISO 9001 standard.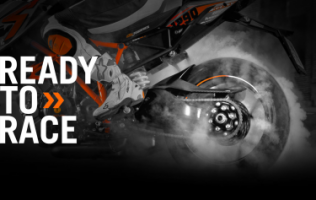 KTM Sportmotorcycle AG
Betriebsgebiet Süd, Stallhofnerstraße 3, A-5230, Mattighofen, Austria
+43 (0)7742 6000 0
+43 (0)7742 6000 0
N/A