Last Update
August 22, 2018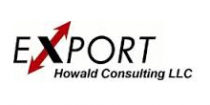 Categories
Services (R&D, training, engineering, consultancy, …)
Export Howald Consulting LLC in involved with the exporting business for the last 30 years. Based on our proven track record we are successfully concentrating on the capital goods industries. The handling of export projects becomes more and more demanding for suppliers and clients. The manner such projects are handled can easily turn into a competitive advantage. Not considering important aspects can become a deciding factor for the successful completion of a project or even of winning or loosing the business.

Our high standard of performance in English, German and French as well as our wide spread contacts and relations enable us to offer three major areas of service:

Export Consulting Duly considering all aspects of your exporting ventures is crucial for a successful business conduct. Knowing, analyzing and rating all your risks and chances will drastically increase your results.

Debt recovery Every business professional knows the situation - very few talk about it! A client is not transferring the last 10% of his contractual obligations, or he is holding back the bank guarantee (performance bond) which was issued by the seller. The buyer is doing this because in his opinion the seller did not complete his obligations, e.g. the operation manual is still outstanding, or the "as built drawings", or ........... you name it!

Since 1994 our experts are also focusing on providing solutions for the recovery of outstanding receivables. It is our strength to resolve your debts, claims and contractual disputes without taking legal actions.
Trouble shooting To successfully solve a pending business case trouble shooting tasks are required. Such cases are often pending for a few months but in most we talk about years- many years. The oldest case we solved by applying a successful trouble shooting was 18 years old.

Export Howald Consulting LLC
Bannstrasse 1, CH-4124, Schönenbuch, Switzerland
+41 61 485 80 81
erich.howald@howaldconsulting.com