Last Update
August 23, 2019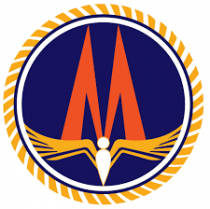 Categories
Electrical, Electronics & Electro-optics
IT, Computing and Software
Services (R&D, training, engineering, consultancy, …)
Training & Simulation
Megamars Sdn. Bhd., is a privately-held Malaysian company, incorporated in 1985. Headquartered in Kuala Lumpur, Malaysia, and serves the local industries in Power Generation, Aviation & Defense, as well as Manufacturing & Engineering, by bringing products and solutions through its global partnerships in USA, UK, Western Europe and India.
As a small company, Megamars is able to work efficiently and respond quickly to its clients' needs. Over the years, it has developed vast experiences in these industries as well as focused relationships with both its clients and partners.
Driven by its commitment to its values, the Company has established a track record with its clients and partners, who repeatedly work with for its ability to consistently provide:
On time delivery,
Quality products,
Competitive pricing,
Reliable financing.
Megamars Sdn. Bhd.
27-1, Jalan 11/62A, Bandar Manjalara, 52200, Kuala Lumpur, Malaysia
+603 6272 6598
info@megamars.com