Last Update
July 10, 2019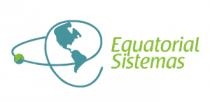 Categories
Aircraft, Helicopter, UAV, Spacecraft & related equipment
Electrical, Electronics & Electro-optics
Engines, Propulsion, Power Generation
Other Aerospace, Defence and High Technology related companies
Ships, Vessels, Submarines & related equipment
Equatorial Sistemas, was created in 1996 in order to assure the continuity of the CBERS1,2 WFI (China Brazil Earth resources Satellite 1,2 Wide Field Imager) contract under ESCA S.A. a company that went bankrupt in 1995. The WFI-CBERS contract was the first contract in Brazil issued to a private company that included the complete development cycle starting from subsystem specifications. Three FM were delivered for CBERS 1,2 and 2B. Equatorial has been contracted for qualification of all Power Supply Subsystem (12 equipment) manufactured by companies that did not have past space experience.
In 1998 Equatorial Sistemas was contracted by Matra Marconi Space (now EADS-Astrium) to manufacture all the electrical equipment for the HSB (Humidity Sounder for Brazil) and to develop a new Video Amplifier, besides the complete Instrument EGSE (Electric Ground Support Equipment). The Instrument was delivered to TRW in USA for AIT in the satellite named AQUA (NASA). The HSB carried the PEU (Processing Electronics Unit) which is micro-processed equipment, the first to be developed in Brazil by a private company.
Equatorial Sistemas was pioneer in the development of micro thrusters for hydrazine propulsion. In 2003, Equatorial Sistemas transferred the Propulsion Technology to Fibra Forte a local company that is currently supplying to MMP (Multi Mission Platform-INPE).
Equatorial Sistemas was contracted by INPE to undertake system engineering studies regarding CBERS 3 & 4 mission, successors to the first CBERS mission. A complete report on the feasibility of the new mission was delivered and used to generate CBERS 3 & 4 system specifications.
Equatorial Sistemas has developed its own Thermal Analysis software and is the only local source of this expertise.
Equatorial Sistemas is currently the most experienced Brazilian company in the space segment.
Contact info #1
cbittencourt@equatorialsistemas.com.br
Av. Shishima Hifumi, 2911 - Pq. Tecnologico – UNIVAP Urbanova, S.J. Campos - 12244-000 - SP, Brazil
Contact info #2
cghizoni@equatorialsistemas.com.br
Av. Shishima Hifumi, 2911 - Pq. Tecnologico – UNIVAP Urbanova, S.J. Campos - 12244-000 - SP, Brazil
Contact info #3
aoliveira@equatorialsistemas.com.br
Av. Shishima Hifumi, 2911 - Pq. Tecnologico – UNIVAP Urbanova, S.J. Campos - 12244-000 - SP, Brazil
ACTIVITIES
Mission Analysis
Concept exploration of the systems engineering process

The phase of WHY doing this

High-level requirements and concept of operation

Major activities includes the elicitation, balancing, and documentation of needs

Analysis of instrument and satellite orbits to determine how best to achieve the objectives the specific mission
Radiation Analysis
Equatorial perform analysis and investigation of the effects of radiation on electronics & photonics for the specific mission in question
Structural & Design Analysis
Design, Conception of mechanical systems for the space industry

Structural Project including, thermo-elastic analysis and mathematical and physical modeling

Analysis and qualification of space projects, as well as Assembly Integration and testing of all elements
Reliability Analysis
Perform reliability and system availability analysis that will satisfy the requirements of the customer

Develop a reliability testing and analysis procedures to predict and support design specifications.
Thermal Analysis
Equatorial can perform thermal analysis, thermo physical properties measurement, and contract testing

Multiplatform SW developed specifically for satellite

Can be used for any other thermal analysis necessities

Designed for network operation and parallel processing

GUI for pre & post processing

Conductive, Radiation and convection problem with and geometry

Export data and reports to word processing and spreadsheets
Configuration Management
High reliability space systems require traceability and control.
Equatorial's own CMS based on free software that is adaptable to any and many situations
Payloads
Optoelectronics
Design, development and AIT of optoelectronic systems for space applications as well as all mission analysis requirements
Instruments
Design, development and AIT of payloads and S/C sub-systems, all and any digital and analog HW, signal processing and related software, fulfilling specified mission requirements.
Manufacturing
ESA Specified Clean Room
Category 1 - ESA Certified Personnel- skills for operators and inspectors following the ESA electronic assembly specifications
PROPULSION SYSTEMS
Monopropelant 2 & 5N prop. - sub-orbital platform for INPE
Monopropelant 1N prop. - MMP
Bipropelant 200N for INPE
Equatorial Sistemas S.A.
Grupo Akaer (A11-ST02) - Av. Doutor Cesare Monsueto Giulio Lattes, 501 - Eugênio de Melo, SP, 12247-014, São José dos Campos, Brazil
+55 12 2139-1100
contato@equatorialsistemas.com.br