Last Update
August 8, 2016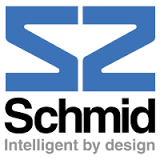 Categories
C4I, Communication Systems
Electrical, Electronics & Electro-optics
IT, Computing and Software
Services (R&D, training, engineering, consultancy, …)
Schmid Telecom, is a global leader in network solutions for digital voice and data transfer and voice communication systems used in air traffic control. The private and independent company was founded 1967 in Zurich and with its long tradition, Schmid Telecom relies on the innovative spirit of its own engineers and the legendary quality consciousness of the Swiss. The company's focus on research and development as well as its lean, well-coordinated company structure enables it to adapt quickly to the continuously changing needs of the market and to implement a long-term vision.
Two approaches – One Vision
Schmid Telecom sells network solutions for the telecommunications market and voice communication systems for air traffic control worldwide. While criteria such as technical safety and long–term product cycles are top priorities in air traffic control, quick adaptation to changing market conditions and high profitability are crucial in today's telecommunication market. This apparent contradiction has proven to be an ideal combination for Schmid Telecom. Both underlying principles have been integral parts of its vision for decades. Thus, Schmid Telecom offers a convincing price – performance ratio, top quality technology and perfect timing.
Personnel
All the employees, with their competence and sense of responsibility, contribute to the company's overall success. The team spirit is the foundation for each employee's personal growth and creates an atmosphere that fosters innovation, top quality and reliability.
Contact info #1
izumu.honda@schmid-telecom.com.br
Rua Itapeva, 366, 13 Cj. 131, CEP 01332-000, Sao Paolo, Brazil
Contact info #2
rogerio.cascaes@schmid-telecom.com.br
Rua Itapeva, 366, 13 Cj. 131, CEP 01332-000, Sao Paolo, Brazil
VOICE COMMUNICATIONS
Quality products for the Global ATC Market
Air Traffic Control is a demanding business. Years of experience and company continuity, together with innovative engineering and cost-effective and transparent services, are decisive factors in winning the confidence of this sector. Air traffic controllers must be able to rely 100% on their technical infrastructure. For this reason, we focus on developing common, long-term solutions and partnerships with our customers. And we are responsive to the different requirements on voice communication systems which are primarly dependent upon the size and function of the control centre. Based on the successful ICS 200/60 platform, Schmid Telecom offers five solution packages that have been tailored to the needs of Air Traffic Control, and designed to cover the whole spectrum of ATC applications from large Sky solutions for ACC and APP to Mobile solutions for military and civil applications.
PRODUCT PORTFOLIO
Platform ICS 200/60 - Integrated Communication Systems for Air Traffic

ICS Sky - Voice Communication System for Large ATC Centres

ICS Traffic - Voice Communication System for International Airports

ICS Compact - Voice Communication System for Regional Airports

ICS Mobile - Voice Communication System for Mobile ATC Applications

ICS Connect - Access Node for ATC Networking
ACCESS SOLUTIONS
Access solutions for bridging the first mile and enhancing the infrastructure are keys to successful service delivery to business, as well as residential customers.
Building on the existing copper infrastructure is the best solution for carriers to obtain an efficient return on investment and a quick roll-out. Schmid Access solutions enable carriers to benefit from these advantages today and secure their investment towards future expansion in fiber-access.
With high modularity and scalability the needs from small to big network nodes can be met, relying on one family of equipment. The field proven robustness and high reliability enable to offer services and applications with the highest performance and reach. A precondition to facilitate excellent Service Level Agreements (SLA).
Watson TDM - Dedicated Access Solutions for leased line and infrastructure networks
Watson TDM is the access platform for the most demanding business customers. High revenue TDM services like leased lines for voice and data as well as mobile base station backhaul are the main target applications of this proven platform.
The inherent nature of TDM combined with the quality of the Watson TDM family guarantees assured quality of service. Watson TDM's strengths are very low latency, symmetrical up-and downstream combined with high reliability. A dedicated link guarantees the highest security.
The Watson TDM portfolio offers exceptional modularity. A wide range of interfaces and configuration options allows easy interoperability with other network devices.
The products are designed to meet the needs of ILECS, CLECS and mobile operators. The modularity and scalability of the Watson TDM platform allows the use of voice and data transmission at utilities (power, water, gas) and railway operators.
Point-to-point stand-alone installations as well as multistage chain installations using regenerators are implemented worldwide in such environments.
Advantages of Watson TDM
• Exceptional versatility
• Low cost of ownership (TCO)
• Modularity with wide varity of configurations
• Scalability from one link to thousands per location
• Best reach due to design and xDSL experience
Leased Line Services and Network Architecture
Watson NGN - Multiservice Access Solutions for Business and Residential Networks
Schmid's Watson NGN Platform is the ideal solution to deliver NGN services to residential and business customers. This multiservice access platform is an IP DSLAM, using a fully switched and layer 2 transparent Ethernet architecture.
The entire portfolio of solutions is designed to provide Ethernet and IP-based video, voice and data services via xDSL access networks. Future extension to fiber access (PON) is guaranteed. The NGN platform relies on IP and Ethernet technologies to deliver residential and business services. Built-in VLAN, Class of Service and IP multicast functions allow to provide advanced and differentiated services via one single, converged platform. Users are securely separated. Business users on the same platform benefit from the highest quality (assured service levels) independent of the load of other users, especially triple-play residential customers.
Business services are preferably provided via SHDSL.bis or VDSL2, using standardised packet-based Ethernet-First-Mile (EFM) technology. Interoperability, symmetrical bandwidth for high uplink speeds and built-in redundancy (2-4 pair bonding) satisfy even the most demanding business customers. Transparent extension of Ethernet LANs via copper-based access networks is made easy with Watson NGN. The main DSL line codes (SHDSL, ADSL2+, VDSL2) are supported.
Advantages of Watson NGN
• Exceptional reliability due to Schmid quality
• Low total cost of ownership
• Modularity and Flexibility with wide varity of configurations
• Scalability from one link to thousands per location
• Best reach due to design and xDSL experience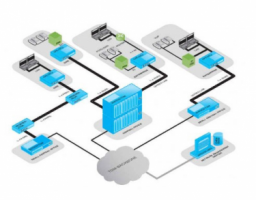 Product informational files
Schmid Telecom Brasil Ltda.
Rua Itapeva, 366, 13 Cj. 131, CEP 01332 000, Sao Paolo, Brazil
+55 11 3288 6877
+55 11 3251 0709
contact@schmid-telecom.com.br