Last Update
September 18, 2018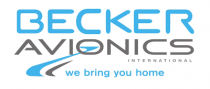 Categories
Aircraft, Helicopter, UAV, Spacecraft & related equipment
C4I, Communication Systems
Electrical, Electronics & Electro-optics
IT, Computing and Software
Radar, Sonar, Navigation, Targeting, Surveillance
Services (R&D, training, engineering, consultancy, …)
Becker, is a leader in digital avionics technology. The Company sets the standard in customer-centric, state-of-the-art ground and airborne solutions. Becker Avionics is a privately held high-tech company that develops, manufactures and distributes the latest communications, navigation, surveillance and search & rescue equipment for airborne and ground applications.
Becker Avionics has a longstanding history of over 50 years in providing equipment to General and Corporate Aviation, ATC, law enforcement and military organizations around the world. In order to support international market requirements the Company has established branches around the world.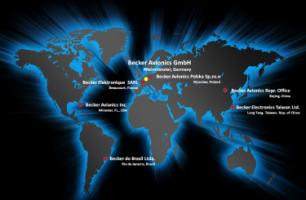 Becker do Brasil Ltda.
Rua Visconde de Inhauma - Sala 1034 CEP 20.091-007, Rio de Janeiro, Brazil
+55 21 2524 8466
+55 21 2524 8175
francois@beckerdobrasil.com.br