Last Update
August 31, 2018
Categories
Aircraft, Helicopter, UAV, Spacecraft & related equipment
Electrical, Electronics & Electro-optics
Maintenance Repair Overhaul and Logistics Support
Services (R&D, training, engineering, consultancy, …)
AVIATION CENTER, was established in 1994 in Brazil, and has been committed to offer its customers and the Brazilian market with its services and products. The company has a highly capable and dedicated working team and its workshops are equiped with the latest available technology. AVIATION CENTER has become a respected dealer and representative for renowned manufacturers and suppliers of avionic and aerospace products.
Company's Main Services
Overhaul and repair of avionics, instruments and starter-generators in the aeronautical industry.

Service Center and authorized dealer, manufacturers Honeywell, Bedix/King, lbs, Garmin, S-Tec, Telephonics, Artex, Kannad, Kollsman.

Avionics Installation and instruments in fixed and rotary wing aircraft, including specification, integration and certification project.

Sale of Avionics, Instruments and starter-generators.

Representative of equipment and materials in the aeronautical industry, working with manufacturers (Embraer, Helibras), Ministry of Defence (Army, Navy and Air Force), state governments, airlines and air taxi.
Contact info #1
libretti@aviationcenter.com.br
Av. Ayrton Senna 2541, Aeroporto de Jacarepagua, Predio E, 38 - Jacarepagua, Rio de Janeiro, RJ - 22775-000, Brazil
Contact info #2
amarante@aviationcenter.com.br
Av. Ayrton Senna 2541, Aeroporto de Jacarepagua, Predio E, 38 - Jacarepagua, Rio de Janeiro, RJ - 22775-000, Brazil
Dual-screen electronic flight display - G500
Designed specifically for FAR Part 23 Class 1/Class 2 aircraft (singles and twins under 6,000 lbs.), the G500 is an affordable, dual-screen electronic flight display that works with Garmin avionics stack to provide a fully TSO'd "glass cockpit" retrofit option. Also, with the optional GAD 43 adapter unit, the user can have the same ultra-reliable digital AHRS data driving the G500 display to serve as the autopilot's primary attitude reference. This typically eliminates the need to retain a gyro-mechanical ADI as an autopilot reference for the G500 glass cockpit.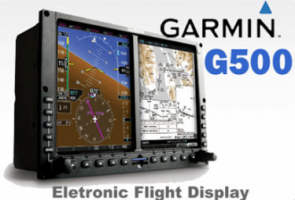 Emergency Locator Transmitter Pack
Ameri-King AK-450

The Ameri-King AK-450 is an FAA TSO'd approved Emergency Locator Transmitter, types (AF) Automatic Fixed, and (AP) Automatic Portable. The ELT may be manually selected or automatically activated when needed and transmit the standard swept tone of 121.5/243.0 MHz simultaneously.
In addition, the model AK-450 may be used for transmitting voice communication to search and rescue team, on the emergency frequency.
Installation is extremely simple. All necessary accessories are provided, including a high speed no wind drag antenna, a telescopic portable antenna, a remote control panel, coaxial cable and wiring interconnection assemblies, and a mounting tray. Employs standard "D" size alkaline batteries, 6 cells, not included.
Kannad 406 AF-COMPACT

VIATION - ELT's, 406 AF-COMPACT - Emergency Locator Transmitter Pack
The Kannad 406 AF-COMPACT is designed for private pilotes, for all light aircraft requiring a very compact automatic fixed ELT. The robust and reliable shock sensor will automatically activate the ELT in the event of a crash, the pilot can also activate the ELT in case of emergency.
This new generation of ELT offers all the latest improvements of the COSPAS-SARSAT system with the 406 MHz frequency at a very competitive price for full package:
Main characteristics:
Very small: 131mm x 86mm x 75,4mm (5.1"x3.4"x2.9")
Very light: 850gr (1.87lb)
Battery life: 6 years
Programming ease
GPS Navigator Interface (Option)
GPS
Accessories
Air Gizmos GPS Panel Dock
Bendix/King Yoke Mount
Garmin 110v Charger for NiCad Battery
Garmin 128 MB Cartridge
Garmin 220v Charger for NiCad Battery
Garmin 256 MB Cartridge
Garmin 32 MB Cartridge
Garmin 64 MB Cartridge
Garmin Alkaline Battery Pack
Garmin Cigarette Lighter Adapter
Garmin Cigarette Lighter Adapter/Charger
Garmin Dash Mount
Garmin Flip Cover
Garmin Lithium Ion Battery
Garmin NiCad Rechargeable Battery Pack
Garmin NiCad Rechargeable Battery Pack
Garmin Swivel Mount Bracket
Garmin Yoke Mount
Garmin Yoke Mount
Garmin Yoke Mount
GPS Antennas
GA-27C Remote Antenna
Garmin GA 56
Garmin Portable Antenna
GPS Cables
AvMap Data Serial Cable
Garmin Cable
Garmin Data Transfer Cable
Garmin Extension Cable
Garmin PC Interface Cable 010-10141-00
Garmin PC Interface Cable PN 010-10135-02
Garmin PC Interface Cable PN 010-10514-00
Garmin PC Interface Cable w/ Cigarette Lighter Adapter
Garmin Power Data Cable
Garmin Power Data Cable
Garmin Remote Antenna Cable
Garmin Sync Cable
Garmin USB Data Card Programmer
Lowrance PC Interface Cable - PC-D15
Panel-Mounted GPS
Garmin G1000
Garmin GNC-250XL
Garmin GNC-420
Garmin GNS-530
Garmin GPS-150XL
Garmin GPS-155xl
Sandel ST3400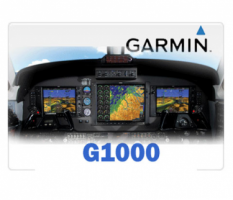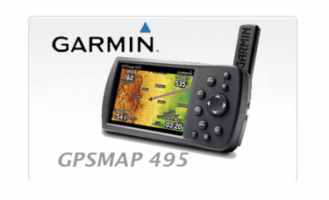 Avionics Products
Altitude Encoder
Ameri-King AK-350
Trans-Cal SSD-120 30K
Trans-Cal SSD-120-30A w/ RS 232 Output
Audio Box
PS Engineering Aerocom III
PS Engineering PM-1000II
PS Engineering PM-3000
PS Engineering PM-501
Entertainment
Avionics Innovations AICD-III
AvVideo AVI-ACG4DVD-6.8
AvVideo AVI-CX-DV1500
AvVideo AVI-LCDMP56A
AvVideo AVI-LCDP5
AvVideo AVI-LCDP64E
AvVideo AVI-LCDP68
AvVideo AVI-VCR2
PS Engineering PAV80
PS Engineering PCD7100-P
Base Stations
Icom IC-A200B
Icom IC-A200M
NAV/COM
Bendix/King KI-209
Bendix/King KI-209A
Bendix/King KR-87/KI-227
Bendix/King KX-125
KX 165 Nav/Com
KX-155 & KI-209
Audio Panel
Bendix/King KMA-24
Bendix/King KMA-24H
Garmin GMA-340
PS Engineering PMA-6000C
PS Engineering PMA-6000MC
PS Engineering PMA-7000B
PS Engineering PMA-8000
Automatic Pilot
S-Tec System 20
S-Tec System 30
S-Tec System 30 Alt
S-Tec System 40
S-Tec System 50
S-Tec System 55X
S-Tec System 60-2
Stormscope
Stormscope WX 1000+
Stormscope WX 1000E
Stormscope WX-950
Transponders
Becker Avionics ATC-4401-175
Bendix/King KT 71
Bendix/King KT-70
Bendix/King KT-76A
Bendix/King KT-76C
Garmin GTX-320A
Garmin GTX-327
Garmin GTX-330
Aviation Center
Av. Ayrton Senna 2541, Rua A, Prédio 72 / Parte – Aeroporto de Jacarepaguá, Barra da Tijuca, RJ – CEP/ZIP: 22775 002, Rio de Janeiro, Brazil
+55 21 3511 9800 
comercial@aviationcenter.com.br