Last Update
August 31, 2018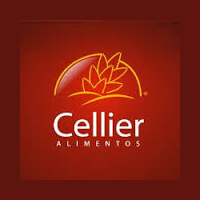 Categories
Other Aerospace, Defence and High Technology related companies
CELLIER ALIMENTOS DO BRASIL LTDA., is a manufacturing company founded in 1990, and it produces shelf stable ready to eat food items. Those food items are also ideal as food supplements for social assistance programs.
VISION
CELLIER has a conscientious administration and a policy of complete loyalty to its customers in both public and private sectors, including government organizations and large multinational food companies in Brazil, Angola, Argentina, Japan and the USA. The Company is devoted to a policy of quality, guaranteed by the rigorous selection and control of raw materials and suppliers, as well as by a functional industrial plant, equipped with advanced technology and staffed by personnel subjected to periodic training.
CERTIFICATIONS
CELLIER rigorously meets all standards for the control of health and sanitation set by Brazilian legislation and is regularly subjected to inspection by the Federal Inspection Service (SIF Nr. 1247), which has approved the company for product exportation.
CELLIER is registered by the USA FDA (Food and Drug Administration) as a "food and canning establishment" under the Nr. FCE 13748.
Cellier is registered in the DHHS/FDA, as requested by the "anti bioterrorism law", under the Nr. 15016661850.
CELLIER is associated to ITAL (Food Technology Institute) of Campinas, SP, Brazil - one of the most important Brazilian center for researching on food.
CELLIER was awarded as "Friend of Navy" by the Brazilian Navy, as an acknowledge by the "constant collaboration and relevant services rendered" to them.
Contact info #1
Rua Joao Felipe Xavier da Silva, 50 CEP 13030-680 Campinas, SP, Brazil
Contact info #2
Rua Joao Felipe Xavier da Silva, 50 CEP 13030-680 Campinas, SP, Brazil
Contact info #3
Rua Joao Felipe Xavier da Silva, 50 CEP 13030-680 Campinas, SP, Brazil
Main Products
CELLIER military field rations - Rations for Jungle Combat, Rations for Survival at Sea, Rations for Combat Positions, and other emergency rations – have been developed on the basis of numerous experiments in the field conducted by the Brazilian Ministry of Defense, at sea, in the Amazon forest and under a variety of other hostile environmental conditions. Not only is food safety guaranteed, but the rations are tasty and nutritious.

CELLIER military field rations are comparable to those produced in modern-day in North America and Europe:
Recommended daily calories,
International menus,
Tasty ready-to-eat meals,
Instant preparation,
Compact packaging,
Minimal water requirements,
Nutritionally balanced products,
Food safety guaranteed.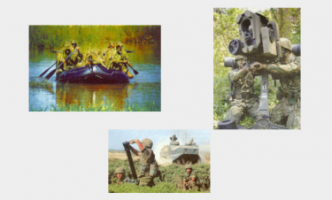 Cellier Alimentos do Brasil Ltda.
Rua Arminda, 93 - Sala 11 - Itaim Bibi Cep: 04545-100, São Paulo, Brazil
11 3044.5002
cellier@cellier.com.br