Last Update
August 21, 2018
Categories
Aircraft, Helicopter, UAV, Spacecraft & related equipment
C4I, Communication Systems
Counter-measures, Electronic Warfare and Decoys
Electrical, Electronics & Electro-optics
IT, Computing and Software
Radar, Sonar, Navigation, Targeting, Surveillance
Services (R&D, training, engineering, consultancy, …)
Indra, is operating in Portugal since 1997, and currently has a team of 380 highly specialized employees.
It operates mainly in Technological Consultancy, Project Development and Management, Outsourcing, Safety and Networks. Its customers belong to strategic sectors such as:
Transports & Traffic Management,
Defense & Security,
Telecommunications & Media,
Public Administration & Healthcare,
Finance & Insurance,
Energy & Utilities,
Industry,
Commerce and Services.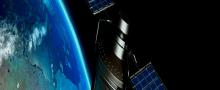 Indra Sistemas Portugal S.A.
Estrada do Seminário, 4, 2610, Amadora, Portugal
+351 214 724 600
N/A