Last Update
September 1, 2017
Categories
Mechanical, Electro-mechanical, Hydraulic and Pneumatic components
Metal Processing, Parts & Components
Machinefabriek VanderPloeg offers all the benefits of co-makership from the design phase onwards. The company can take care of a good deal of the overall implementation process from engineering to assembly and testing customers' new machine, equipment or construction.
Co-makership with VanderPloeg means partnership with a multifaceted knowledge centre in the field of machine building, high-quality constructions and materials, hydraulics and operating systems. This also goes for the superior processing techniques used for this, such as welding and machining.
As supplier and co-maker, Machinefabriek VanderPloeg is active in the following industrial sectors: Offshore, Defence, Energy Technologies, Steel Industry, Machine Building, Food Industry, Filtration Systems and Process Industry.
Welding
VanderPloeg is certified to weld Weldox and Armox according DIN 2303 Q2 and Q3 BK1.
Services informational files
Project Management
VanderPloeg is able to meet a high standard over a wide range of services due to strong project management.
Turrets for BAE Systems Hägglund
A series of 184 Turrets is under production for the CV 9035.
VanderPloeg is building, welding, machining and coating the complete turrets.
Hydraulic lifting arms
For the Kodiak rescue tank, VanderPloeg builds, welds, assembles and tests the hydraulic lifting arms.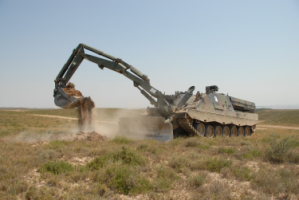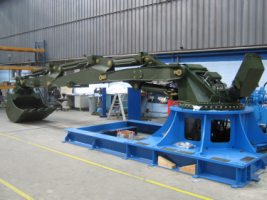 Customers
BAE Systems Hägglund
Akers Krutbruck protection
Ruag Land Systems
Rheinmetall Defence Systems
Machinefabriek VanderPloeg
Plutoweg 13 PO box 1121 8900CC, Leeuwarden, The Netherlands
+31 58 253 99999
+31 58 253 9990
info@vdploeg.nl