Last Update
September 12, 2018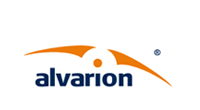 Categories
C4I, Communication Systems
Radar, Sonar, Navigation, Targeting, Surveillance
Alvarion Ltd., provides optimized wireless broadband solutions addressing the connectivity, coverage and capacity challenges of telecom operators, smart cities, security, and enterprise customers. Our innovative solutions are based on multiple technologies across licensed and unlicensed spectrums.
Multi-dimensional Portfolio
Multiple frequencies, networks, applications, topologies, and environments.
Unparalleled Experience
RAN expertise from standards development to specialized applications and years of field experience in relevant technologies including Wi-Fi and 4G.
Extensive Deployments
Over three million wireless broadband links deployed worldwide.
Reliable Partnerships
Sharing best practices, business tools, and global experience.
Solutions
Alvarion is in a key position to enable our customers to meet growth opportunities in the marketplace with an offering that will address the increasingly complex requirements of wireless broadband networks for years to come.
Broadband Wireless Access Solutions
For Broadband Operators and Providers using 4G RAN in Licensed & Unlicensed frequencies.
Private Network Solutions
For Enterprises, Businesses and Verticals using unlicensed Wi-Fi and WiMAX frequencies.
Carrier-grade Wi-Fi Solutions
For Mobile Carriers and Enterprises using unlicensed frequencies.
Technology
Alvarion is at the forefront of technology innovations with over 15 years of OFDM and IP innovation. Alvarion has a track record of repeated innovations:
IP Wireless Broadband
Alvarion introduces true IP wireless broadband in the first BreezMAX product.
Commercial WiMAX
Alvarion becomes one of the first vendors to produce a commercial WiMAX solution.
Mobile 802.16e
Products Alvarion is an influential contributor to the standard and develops its own line of 802.16e Mobile WiMAX products.
ASIC with Wi-Fi Beamforming
The industry's first ASIC with Wi-Fi Beamforming and SDMA technology 802.11g is introduced by Alvarion.
4G TDD OFDM
Alvarion develops 4G TDD OFDM solutions for the marketplace.
CATV DAS Overlay
Alvarion develops patented CATV DAS overlay to reduce installation complexity and costs.
Interference Immunity Catering to market needs
Alvarion develops a unique interference immunity suite to reduce noisy environments in unlicensed spectrum.
Beamforming 802.11n 3x3:3
Alvarion launches the industry's first two-way Beamforming 802.11n 3x3:3 base station.
Interoperability Testing (IOT)
At Alvarion we believe IOT is the key to developing a thriving open 4G WiMAX ecosystem. An ecosystem that consistently meets the challenging needs of your end-users for a vast choice of devices that work easily and reliably to deliver the fastest and latest the 4G world has to offer.
From the very start we have made advancing WiMAX technology and its contribution to transforming the communications world our top priority. Our unrivalled dedication, teamed with our vast experience in globally deploying and supporting WiMAX networks of all sizes, has granted us the know-how and proficiency necessary to establish unmatched IOT expertise.
We've set up state-of-the art laboratory facilities in Europe to grant any operator or equipment vendor fast and cost effective IOT services that meet their needs. Our IOT services are open to all WiMAX operators, device manufacturers and vendors, enabling them to validate the interoperability of their products in an Alvarion WiMAX network. Once a device or network element has been certified for interoperability we let our widespread customer base know about it.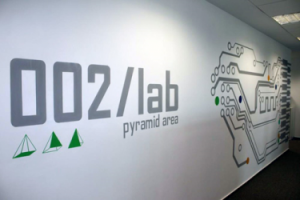 Analysis and Planning
Building a WiMAX network or upgrading a legacy wireless network, requires considerable technical, marketing and strategic planning. Taking into account all the different aspects of a pre-deployment process, the Alvarion Professional Services (APS) team analyzes customer-specific demands and commercial environments, towards planning a network optimized for controlled expenditures and quick Return on Investment.
Business Consultancy
In planning a future-proof WiMAX network, Alvarion business consultants will develop a preliminary business plan that meets operators' business and technology needs. APS consultancy services aim to reflect an optimal, customer-specific balance between budget, time-to-market and priorities in coverage and services. APS Marketing Consulting offers go-to-market workshops and benchmarking.
Network Architecture Design
Alvarion network architecture experts translate service and performance requirements into a recommended customized network topology, ensuring an easily-integrated, scalable and flexible network.
Radio Planning
Based on field-proven methodology and proprietary simulation tools, Alvarion performs accurate planning of site locations and frequency allocations to maximize coverage, performance and cost-effectiveness
Migration Planning
Alvarion facilitates a simple and smooth migration process to ensure minimal downtime and maintenance of subscriber and revenue levels. Accompanied by our expert engineers, customers experience a successful changeover period with service continuity, support of CPE installed base, and maintenance of end-user services.
Deployment and Implementation
Alvarion Professional Services (APS) offers "first-time-right" deployment services, founded on best-practice processes developed over years of field experience in WiMAX network implementations. Given that deployments are both mission-critical and time-to-market oriented, APS optimizes the implementation process to best fit customer needs and ramp-up excellence. Implementation is managed by local teams, providing end-to-end expertise, project management and supervision. APS has developed proprietary tools to enable efficient, on-line deployment management, and ensure optimal results and controlled OPEX.
Deployment and Implementation services include:
Civil Deployment
Alvarion offers end-to-end project management for complex civil deployment processes including site acquisition, build and construction.
Technical Deployment
From installation and commissioning through integration and configuration, wireless broadband network operators benefit from Alvarion's expertise. Technical deployments includes hands-on implementation, process management and on-line supervision, fortified by experienced field engineers and technicians placed at customer premises to provide ongoing mentoring and ensure consistent network availability during the ramp-up phase and ongoing operations.
Management and Support
Alvarion project managers, assisted by on-site field engineers, provision all implementation aspects, including logistics, deployment and sub-contractors - all tailored to ensure customer satisfaction. Alvarion's proprietary tools ensure first-time-right deployment, help control operational expenditures, provide transparency and maximize the efficiency of the entire deployment process.
Training
Alvarion Training Services provide comprehensive, customized training programs delivered on site and in virtual simulation labs, enabling local teams' qualification and readiness.
Optimization
Pre-launch optimization is the last milestone, assuring planned quality of service (QoS) and network utilization maximization have been achieved. APS provides Radio Access Network (RAN), Backhaul and Core network optimization services based on Alvarion's vast experience and designated tools.
Maintenance and Operation
Alvarion Professional Services (APS) offers a variety of Support Services for the ongoing maintenance of wireless broadband networks to ensure maximum service availability and stability, providing superior subscriber Quality of Experience (QoE). Alvarion's tailored Managed Services enable optimization of Quality of Service (QoS) and the reduction of operational expenditures and complexities, supporting operators in their challenge to control costs and increase revenues.
Maintenance & Support
Alvarion offers various levels of support under Service Level Agreements (SLA) reflecting its commitment to a predefined range of KPIs (Key Performance Indicators). The APS support team offers follow-the-sun support through local support centers, field engineers, on-site specialists, and remote support and proactive diagnostic tools.
Network Audit
A comprehensive audit of any WiMAX and wireless network, using proprietary Alvarion tools to assess and benchmark the operator's network performance, improve coverage and capacity and identify domains that require modification. The Audit can assist to increase revenue from an existing network or to prepare the network for new service launches and significant growth. Network Audit covers all segments of the operator network from Customer Premises Equipment, through Radio and Backbone audit to Quality of Services and is concluded with a set of recommendations.
Spare Parts Management
Alvarion Professional Services provides spare parts management based on global hubs and next day logistics to enable quick response to outages. Additionally Alvarion offers advanced replacement, tailored R & R (Repair & Return) and extended warranty - all offering significant value by facilitating OPEX reduction and maximum availability.
NOC Management
Alvarion offers a range of Network Operations management services tailored to meet operator needs. These include remote, shared or on-site NOC management, and ongoing audits based on remote health-check and expert analysis.
Training and eLearning
Alvarion Professional Services offer a variety of training services enabling operators to maximize their investment with optimal network utilization and operation. Providing tailored courses, dedicated and public sessions and eLearning tools, customer personnel gains invaluable know-how on installing, operating and maintaining Alvarion products and solutions.
Training Courses
Alvarion training programs include both theoretical knowledge and hands-on experience in deploying and operating a WiMAX™ network. Trainees are qualified in a range of procedures that ensure efficient network utilization, effective troubleshooting and end-user satisfaction. Alvarion Training also offers professional, designated courses; customer-specific customized training programs and follow-through advanced training.
eLearning
This cost-effective training format helps keep employees updated regarding product changes, new features, version updates and new management modules. Alvarion eLearning includes refresh courses and re-certification exams.
Operational Training
Alvarion NOC Training programs provide operators with in-depth knowledge of the Network Management System, operational procedures and best practices.
Test Lab and Simulation
Alvarion facilitates a training test lab, available as a virtual environment for customer teams to remotely evaluate performance and qualification.
BreezeCOMPACT
BreezeCOMPACT is a single box, all-outdoor, small footprint compact Base Station that offers just the right FIT. BreezeCOMPACT is super-fast wireless broadband in a small box that's built for the next decade.
Cost effective wireless deployments in Fixed and Mobile environments for Outdoor / Indoor end user devices
Complements Macro deployments to enable coverage and capacity extension in areas where multi-sector Macro BS is not required
Future-proof: LTE Advanced ready
It is the right FIT for operators who seek the assured quality and reduced risks offered by Alvarion and its global, proven delivery track record.
BreezeCOMPACT Highlights:
Software Defined Radio (SDR) 16e, 16e+, TD-LTE Advanced Ready
Zero footprint - All outdoor compact form factor
All-in-one: modem and radio
Mature, field-proven, 4Motion™ technology
Flexible mounting options including rooftops, walls, poles, and towers with front-mounted antenna (single installation point)
Various external and attached antennas
Weight ~8 kg; Size ~ 6 liters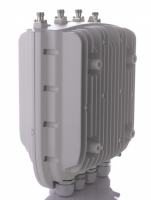 BreezeULTRA
BreezeULTRA is a family of wireless broadband products that operate in the 4.9 – 5.9 GHz unlicensed frequency band, leveraging 802.11n protocol.
BreezeULTRA family offers a variety of models to comply with varying deployment needs.
The models are divided into three main categories:
Point-to-Point – offering single and dual radio links as well as a link extender for ultra long links where multiple hops are needed.
Point-to-Multipoint – offering one, two or three sectors in a single box with standard or ultra capacity, according to the number of subscribers and the application types.
Hybrid Backhaul-to-Multipoint – offering a backhaul link and one or two sectors in a single box. The hybrid product simplifies installation, saves the cost of additional accessories and reduces the required space on towers.
BreezeULTRA lets you optimize the performance of applications such as data, voice, or video using quality of service (QoS), to guarantee high-quality voice and support time-critical applications in parallel to broadband applications such as high-definition video streaming.
The BreezeULTRA P6000 is the first in the family of high capacity solutions to be introduced.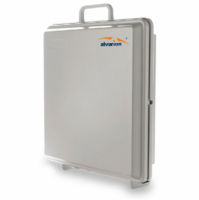 WBSn Wi-Fi Base Stations
WBSn is a family of advanced Gigabit outdoor Wi-Fi base stations operating in the 2.4 and 5 GHz unlicensed bands.
WBSn base stations use true two-way spatially adaptive Beamforming together with 802.11n to deliver extensive range and capacity, addressing the rapidly growing needs for operators to deliver new content-rich services, while maintaining a high quality of service and profitability.
WBSn base stations enable service providers, governments and enterprises to deliver high quality Wi-Fi services in metro and rural areas, with significantly fewer base stations, and at much lower costs.
WBSn is a complete Wi-Fi solution enabling numerous urban and rural applications at a low cost per area per bit.
Omni and Sector form factors
Simultaneous 2.4 and 5 GHz band support
Integrated backhauling
Fully featured built-in Access Controller
Service provisioning
WavioNet management tools
Variety of WCPEs
BreezeMAX®
A carrier-class WiMAX platform, BreezeMAX is the foundation of Alvarion's OPEN WiMAX 4Motion solution. BreezeMAX offers operators greater coverage, capacity and throughput to provide top quality quad-play services for enhanced end-user experience.
The BreezeMAX family of base stations and antennas address the need for converged data access, voice, video and multimedia services over all-IP networks– today and tomorrow. Quality assured high throughput and availability, BreezeMAX utilizes a range of diversity schemes for optimized coverage and capacity deployments, centralized and distributed ASN-GW and a central networking and management architecture.
Modular, scalable, future - proof network architecture, and flexible pay - as - you - grow deployment plans for rapid market penetration.
Advanced radio resource management technologies.
Component redundancy and comprehensive network management system.
More users per cell site, more available bandwidth for more applications and services, enabling reduced CAPEX and OPEX.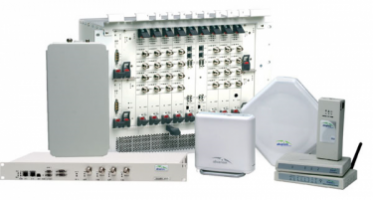 BreezeMAX® Extreme
BreezeMAX Extreme brings WiMAX 16e wireless broadband technology to the 3.6-3.8, 3.65, 4.9 and 5.x GHz license-exempt markets. The base station offers advanced air-protocol capabilities, superior performance and standard protocol support to enable data-intensive applications such as wireless Internet access as well as mission-critical applications such as video surveillance, transportation management and real-time and nomadic services.
As an integrated, all-outdoor base station, BreezeMAX Extreme is designed for easy deployment and a reduced total cost of ownership. The solution can be quickly configured and mounted and supports a variety of end-user devices from the WiMAX ecosystem. BreezeMAX Extreme is ideally suited for providing wireless broadband for smart cities, smart utilities, public safety, oil & gas, enterprises and Wireless Internet Service Providers (WISPs).
Features & Benefits
Carrier-class mobile WiMAX™ solution for the 3.6-3.8 GHz, 3.65 GHz, 4.9 GHz and 5.x GHz license-exempt markets
All-in-one, all-outdoor platform with integrated ASN gateway and dual sectors/carriers for fast ROI and reduced TCO
Advanced interference mitigation techniques for high performance and reliability in NLOS, nLOS and LOS
MIMO A/B support for increased coverage and capacity
Embedded encryption mechanisms for secure connectivity
QoS for ensuring high-quality delivery of data, voice and video services
BreezeACCESS®
Alvarion's BreezeACCESS product family provides premium, outdoor Broadband Wireless Access (BWA) and connectivity solutions for a variety of applications in urban and rural deployments. Available in a range of licensed and license-exempt frequencies in the 5 GHz and 900 MHz bands, these widely deployed solutions offer enhanced security and capacity as well as top QoS for data, voice and video services.
BreezeACCESS enables service providers (WISPs), municipalities, governments, enterprises and utilities around the world to quickly and cost-effectively benefit from an array of top quality broadband wireless services.
Alvarion's BreezeACCESS family includes Access Units and Subscriber Units for a wide range of applications and business cases, supporting unmatched scalability and growth models.
Star Management Suite
The Star Management Suite is a comprehensive, field-proven, carrier-class set of tools that support the entire wireless broadband life-cycle - from initial installation to full service provision and ongoing maintenance and support activities.
The Star Management Suite offers a tightly-integrated, cost-effective management solution that adds value to any broadband wireless investment and can be deployed gradually in accordance with network needs.
Ensure Quality of Service (QoS) and Quality of Experience (QoE)
Ease network deployment with smooth integration with OSS/BSS environments
Reduce TCO
Shorten time-to-market for new WiMAX services
Comply with WiMAX network standards
Manage mult-vendor CPEs
Minimize OPEX
Star Management Suite Components
AlvariStar
Safely and efficiently manage entire deployment and ongoing functionality of WiMAX base stations in fixed and mobile networks, with advanced control features including comprehensive FCAPs coverage, full support for Northbound Interface connectivity, and mass configuration and maintenance tasks over multiple elements.
StarQuality
Optimize WiMAX network usage, maximize traffic capacity, maintain high-level, foolproof quality services and comply with maintenance service level agreements with this network performance and traffic monitoring system.
StarACS (Automatic Configuration Server)
Cost-effectively manage multi-vendor WiMAX CPEs, as well as any fixed or nomadic supported devices, with "zero touch" installation, auto provisioning and remote control.
StarReport
Service providers can easily generate various types of network inventory reports for a full, accurate and easy-to-understand review of the deployed network.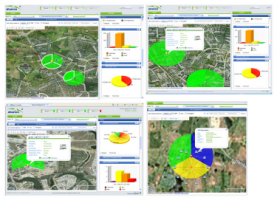 BreezeNET®
The BreezeNET family of products provides efficient, cost-effective, secured point-to-point networking solutions. BreezeNET is optimized for building-to-building connectivity, covering distances of more than 60 km (37 miles) in difficult environments and weather conditions.
BreezeNET B
Product family for wireless backhaul solutions delivering up to 250 Mbps for license-exempt frequency bands.
BreezeNET DS.11
Wireless bridging to transmit in the 2.4 GHz license-exempt bands.
BreezeNET PRO.11
BreezeNET PRO.11 delivers superior range, coverage and flexibility for enterprises and campus deployments.
WALKair®
The WALKair family of wireless point-to-multipoint, multi-service wireless solutions enables carriers, cellular and network operators to optimize their network to suit their unique environment and business model with a superior broadband network infrastructure.
WALKair solutions feature rapid roll out, minimal initial investment and low installation costs. The scalable WALKair enables operators and carriers to deliver sustainable voice and data services to every market segment and reap the benefits of rapid return on investment, substantially enhanced revenues and increased profitability.
WALKair® 1000
Point-to-multipoint instant and independent carrier infrastructure for Broadband Wireless Access (BWA), immediately deployable at low infrastructure construction and operating costs.
WALKair® 3000
Premium point-to-multipoint BWA fiber-equivalent last mile solution for small and medium businesses, multi-dwelling and multi-tenant unit (MDU/MTU) applications and next-generation cellular backhauling for new and established carriers.
WALKair® 5000
WALKair 5000 is a carrier-class Point to Multi Point (PtMP) platform for both backhaul and access applications. WALKair 5000 is a small footprint base station (1U) with simple and flexible mounting capabilities than may serve multiple terminal stations.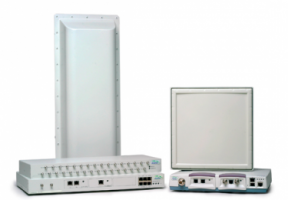 Alvarion Ltd.
11 HaMenofim St. , Building B, Herzliya 4672562, Tel Aviv, Israel
+972-3-7674200