Last Update
November 24, 2016
Categories
IT, Computing and Software
Services (R&D, training, engineering, consultancy, …)
CORENA NORGE AS, develops document management and system integration software for the defense, aerospace, automotive, energy, and maritime industries. With the pioneering technology, CORENA ensures high data accuracy, reliability and integrity. The offered solutions result in cost-effective implementations because the data repository allows data to be used in many formats, ensuring flexibility and efficient operations.
CORENA's consulting teams, include experts in ATA iSpec 2200, S1000D and related standards, IT strategy, project planning and consulting. Combining its technical skills, deep industry knowledge, and state-of-the-art methods and tools for data conversion, the company can help its customers analyze mission-critical IT systems and applying structured information standards.
CORENA's training courses, are designed to quickly and effectively transfer essential knowledge and skills to every client in an engaging environment. All courses are customizable and can be matched to a staff's exact job functions, delivered in their language, and adapted to every business needs. The company's diverse course list includes comprehensive training in S1000D, Shipdex, XML/SGML, ATA iSpec 2200, authoring and Logistics Support Analysis.
Headquartered in Denmark, CORENA has offices in Norway, Sweden, Germany, the UK, the USA, Canada and China. The company also has a wide network of partners as well as joint ventures in Singapore, and the Czech and Slovakia Republic.
CORENA works with companies in Europe, North America and Asia Pacific. Its customers include world-leading companies like Bombardier, Eurocopter, Saab, Scandinavian Airlines System, Singapore Airlines, and Rolls-Royce.
Contact info #1
toralf.johannessen@corena.com
Contact info #2
Marketing Communication Manager
TRAINING
The CORENA Academy offers product training as well as training in all aspects of document management and creation, including S1000D and ATA iSpec 2200. Our extensive experience guarantees the fastest transfer of skills, knowledge and know-how.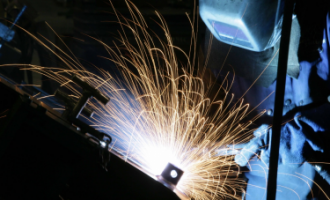 CONSULTANCY SERVICES
The company offers several core consulting services, each comprising a number of options. Depending specific requirements, the company can mix and match these to create a consulting program that meets the exact needs.
CORENA provides consulting services in the following areas:
IT strategy
Project preparation and planning
Project management
IT management
Software development outsourcing
S1000D and ATA iSpec 2200
LifeSTAR
CORENA's product suite is based on LifeSTAR, a comprehensive commercial-off-the-shelf (COTS) solution. LifeSTAR is completely modular, so it conforms to specific needs, delivering scalability and ease-of-use. The CORENA LifeSTAR product line uses XML/SGML open-standard technology and offers simple configuration.
Some of the major benefits LifeSTAR brings are:
A shorter and more straightforward installation
Reduced training time
Faster and higher return on investment LifeSTAR is also future-proof and flexible, ensuring long-term compliance and system compatibility.
CORENA S1000D
CORENA S1000D helps to manage the entire documentation process, as well as produce technical publications and exchange transfer packages in accordance with S1000D requirements. And because it uses standard system administration tools, it's simple to use and very quick to learn.
Product informational files
CORENA iSpec 2200
Harnessing the power of ATA standards
Designed to help work with the Air Transport Association (ATA) standards, CORENA iSpec2200 provides a complete solution for handling your technical information.

CORENA iSpec2200 can:
Produce, manage, exchange and distribute information from a central management server
Customize output
Rest assured that all technical information complies with the ATA iSpec 2200 and ATA-100 standards
Why use CORENA iSpec2200?
The ATA standard, developed by the international Air Traffic Association (ATA) for the exchange of technical documentation, has been adopted throughout the aerospace industry. It covers page-oriented ATA-100 publications as well as electronic ATA iSpec 2200 publications based on structured SGML/XML content. With CORENA iSpec2200.
The benefits of a single-source environment
CORENA iSpec2200 provides unlimited distribution possibilities: everything from paper or CD-ROM to dynamic web clients from one single-source database. Other key capabilities include built-in access control modules, flow management modules, and effectivity handling.
CORENA iSpec2200 can help:
Eliminate redundancy
Improve consistency
Reduce the chance of error
Improve the efficiency of the publications' authors and end-users
Product informational files
Life*WEB
Life*WEB is an XML-based content management system that easily indexes large portions of enterprise legacy data in a distributed working environment. With Life*WEB, any company can have easy and secure access to critical information – in real time.
Life*AERO
Life*AERO is a web-based solution for the civil aviation market, providing aerospace manufacturers and sub-suppliers with a full set of capabilities for authoring and distribution of technical publications.
CORENA IPC Module
The IPC (Intelligent Parts Control) Module helps to create, manage, track and control technical information. The IPC Module is a database application with a user-friendly interface for managing all technical information, including vendor and parts information.
The information is stored in a relational database that outputs it to a structured SGML/XML environment, giving you the ability to handle information in any format, including customer-specific variations.
Product informational files
CORENA LSAxFORM Module
Bridge the gap between Logistic Support Analysis and S1000D data modules Use CORENA LSAxForm Module as the cornerstone of Integrated Logistic Support (ILS) – and simplify processes to save time and extra costs. The LSAxForm Module gives a streamlined system to move from Logistic Support Analysis (LSA) to S1000D data modules by integrating the LSA and technical publication processes.

CORENA LSAxForm Module fully complements the ILS process, allowing to:
Reuse data created in the LSA as data module skeletons
Use intelligent mapping to mark up and support illustrations, tables, lists, hotspots, and cross-references
Share information across the organization
As an integral part of the Integrated Logistic Support process model, CORENA
LSAxForm Module allows information created in the MIL-STD-1388 2B LSA database to be quickly and easily shared with other systems.
TYPE Module
The TYPE Module allows to publish electronic data on CD-ROMs, online, or in paper format. Using SGML or XML, it creates PostScript pages in seconds – and eliminates the need to hand-craft pages.
The TYPE Module's functions include:
Vertical page justification
Multi-column pages
Advanced footnote handling
Multiple references to a single footnote
Tables (splitting with automatic generation of column headings)
Automatic extraction of running headers and footers
Control over hyphenation
CORENA IETP
Advanced builder and viewer
CORENA IETP, can quickly and easily build a publication set (IETP/IETM) and view it with a web browser. CORENA IETP is a browser-based web and CD-ROM distribution environment that provides an identical technology framework for both stand-alone and online use.
CORENA IETP:
Runs in a standard Internet Explorer browser and uses XML to dynamically render documents
Has a familiar look and feel so it's easy to learn
Features revision highlighting, content filtering, and on-demand pop-ups with related information
Build, render and deploy – it couldn't be easier
CORENA IETP, is both a builder and a browser. The Java-based builder transforms source data into a deployable image for the browser. The browser provides a client runtime framework for document suite images generated by the builder.
Product informational files
eMMP Module
The eMMP Module is designed to help to increase mechanic efficiency and maintenance throughput - and reduce overall engine maintenance costs. With just one tool, a client can manage its maintenance requirements, maintenance level task lists, work orders, and shop reporting.
Product informational files
Kongsberg Defence & Aerospace
After implementing CORENA's S1000D solution, Kongsberg Defence & Aerospace shows significantly shorter delivery times and lower project costs for their technical publications projects.
RCM Technologies
With a CORENA S1000D solution RCM Technologies has obtained a competitive advantage by having established an extremely cost effective production of S1000D data modules.
Volvo Aero
Volvo Aero's existing system did not cope with new rigid requirements evolving from multiple customers, and they came to CORENA for help. With their new planning and authoring environment, which were operational after just 4 days, they are now entirely in control and they are able to meet the hard delivery deadlines they are facing in the Gripen Export program.
Corena Norge A.S.
Industritunet Dyrmyrgt. 35, N 3611, Kongsberg, Norway
+47 3 271 7200
+47 32 299 661
N/A