Last Update
November 24, 2016
Categories
Aircraft, Helicopter, UAV, Spacecraft & related equipment
Electrical, Electronics & Electro-optics
Military, Tactical, Logistic Support Vehicles & related equipment
Radar, Sonar, Navigation, Targeting, Surveillance
Services (R&D, training, engineering, consultancy, …)
Ships, Vessels, Submarines & related equipment
Saab Technologies Norway AS, is an economically independent Norwegian company with the Saab group with headquarters in Halden and support operations in Rena and Stavanger. The company is a leading supplier of radar systems as well as training, helicopter maintenance and target towing operations.
Included in the Saab Groups deliveries to Norway a client can also find civil and military products & services in segments such as Prehospital Support, Public Safety, Oil & Gas, Traffic Management, Ground Combat Weapons, Communication Systems, Signature Management etc.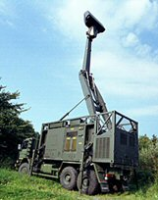 Contact info #1
ole.gabrielsen@saabgroup.com
Isebakkeveien 49 1788, Berg i Ostfold, Norway
SERVICES PORTFOLIO
The services portfolio addresses the needs of a customer organization across a product's complete lifecycle from initial training through to equipment disposal. The purpose of the portfolio is to provide customers with the best possible support in building and maintaining information superiority. The extensive range of services, includes spare parts, maintenance & repairs, helpdesk, consultancy etc.
ERIEYE-AEW & C SYSTEM FOR AIR & SEA CONTROL
ERIEYE, is the first high-performance, long-range Airborne Early Warning & Control (AEW&C) system based on active phased array pulse-Doppler radar.
The system is capable of being installed in a variety of commercial and military aircraft, including turboprop airliners or regional jet.
PS-05/A – THE GRIPEN FIGHTER RADAR
True multimode capability plus an optimized man-machine interface - the features of Saab's PS-05/A radar that add up to the information superiority so appreciated by pilots of the world's first operational fourth-generation fighter. The Swedish Gripen carries one of the most advanced multimode fighter radars in production today.
ARTHUR – WEAPON LOCATING SYSTEM
ARTHUR is today the leading mobile weapon locating radar system. It has recently taken part in major military operations. User assessment of the system is highly favorable.
GIRAFFE AMB - MULTIROLE SURVEILLANCE SYSTEM
GIRAFFE, is the family designation of a series of mobile C-band radars and C3I systems for use in tactical air defence systems as well as air and sea surveillance. The main tasks of the Giraffe radar is to keep a threat adapted alert status, to increase reaction time by providing early target information and designation, and to make the combat of all air targets possible with air defence firing units.
SEA GIRAFFE AMB - NAVAL MULTIROLE SURVEILLANCE RADAR
The Sea GIRAFFE AMB has excellent capabilities to rapidly and reliably detect small fast moving targets in all altitudes and small surface targets in severe clutter typical for the naval environment. The Sea GIRAFFE AMB is a true 3-dimensional radar featuring fast update, accurate tracking and high elevation coverage, all at the same time.
HARD - AIR DEFENCE SEARCH & ACQUISITION RADAR
HARD is an X-band 3D Search and Acquisition Radar specially designed to be a "silent radar" in short range air defense missile systems (SHORADMS). Small size and low weight make it easy to integrate in vehicles of all kind.
Saab Technologies Norway AS
Isebakkeveien 49, 1788, Halden, Norway
+47 9 57 09 00
+47 6 917 85 14
N/A