Last Update
March 20, 2019
Categories
Electrical, Electronics & Electro-optics
Brandsma ​B.V. is specialized in wires and cables. Especially those cables that are not available at standard technical wholesalers. Besides that, Brandsma is supplier of all products necessary for mounting, sealing, connecting, protecting (mechanical, electrical or thermical), bundling and marking wires and cables. The Company works from their office in Bergeijk located in The Netherlands.
Brandsma is not just a supplier for all around wires and cables, but with their years of experience and thorough and specialized knowledge of electrical interconnection they also offer a helping hand in the development of customers' product. Brandsma is flexible, innovative and cooperative.
Almost 30 years ago, Brandsma B.V. saw the possibilities of Raychem and in 1985, became the first Raychem distributor in the Benelux. The Company's approach, service and commitment, have made them a reliable supplier for electrical connection products. Brandsma is supplier for e.g. Alstom, ASML, DAF, Stork, and many other large and international organizations, including, for example, the supplier industry. The Company's customers are mostly active in cable assembly, medical electronics, defense, aerospace, engineering, and MRO. This approach, service and commitment led to strong partnerships with brands like Bentley-Harris, Panduit and Tyco Electronics.
Brandsma is ISO 9001:2008 certified.
Markets:
Industrial
Automotive
Transport
Chemical
Medical
Marine
Aerospace
Military
Contact info #1
Meerheide 64 - 5521 DZ Eersel - The Netherlands
Contact info #2
Meerheide 64 - 5521 DZ Eersel - The Netherlands
Protection Products
Brandsma BV supplies protectional products for cables, hoses and tubes from brands like Bentley-Harris. These products offer mechanical, electrical or thermical protection.
Besides that, the Company also offers specific protectional products such as heat shields. Bentley-Harris products are available in many standard varieties for industry, aerospace, astronautics, automotive, etc. Bentley-Harris is a brand owned by the Special Products Group of Federal Mogul.

Connectors & Contacts
Brandsma is specialized in compound materials for industrial, aerospace and military applications. Connectors, contacts, conductor connections and terminals. In addition, thanks to their network the Company is able to have short delivery times and offer optimum support for customers' design.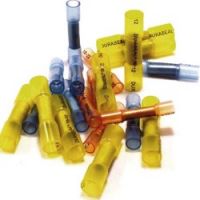 Wiring & Cable
At Brandsma, everything is about wire and cable, with specialization in special cable. VG, UL, CSA standards, thin-walled, special coax, hight temperature, for offshore… The Company has it in stock, or can deliver it to customers. In addition, Brandsma can advise customers on which type of cable is the most suitable for their application and can be delivered in favorable terms. Available in quantities as low as 50 meters and less. In addition to wires and cables Brandsma is also a supplier of all products that have to do with wires and cables.
Flightcases & Industrial Koffers
Brandsma offers industrial applications for all customers' appropriate flight cases. The safe transport of clients' valuable equipment against for example: vibration, shock, moisture, dust or temperature fluctuations. Bransma supplies flightcases from Zero Cases and Explorer Cases. With the assistance of Zero Cases the Company is able to customize customers' flight case to their specific needs.

Heat Shrinkable Tubing
Brandsma supplies, prints and cuts heat shrink tubing, a thin, flexible tube of polymer plastic that shrinks when heated and is used as electrical insulation or for holding together wire bundles.
The Company offers really everything in the field of heat shrink. They offer the widest range of tubing in the Benelux, in different sizes, materials and colors, in the highest quality and from reputable brands, such as: TE Connectivity (voorheen Tyco Electronics), Raychem, Panduit and our own Brandsma heat shrink.

Identification Products
Brandsma BV offers identification products for cables, connectors and devices. They offer markings of the highest quality and of renowned brands, such as: Brady, Critchley, Idento, Panduit, Tyco Electronics Raychem. The Company produces its own hot-stamp identification, supplies and installs marking equipment and offers a marking service.
Brandsma B.V.
Loo 16c 5571 KR, Bergeijk, The Netherlands
+31 497 571 769
+31 497 574 783
info@brandsma-bv.nl