Last Update
November 28, 2016
Categories
Aircraft, Helicopter, UAV, Spacecraft & related equipment
C4I, Communication Systems
Electrical, Electronics & Electro-optics
IT, Computing and Software
Maintenance Repair Overhaul and Logistics Support
Radar, Sonar, Navigation, Targeting, Surveillance
Services (R&D, training, engineering, consultancy, …)
Based in Lillehammer, RODIAN COMMUNICATIONS A.S., activities include acting as a worldwide marketing agent for leading technology products from partner companies and seeking contracts to enable companies to meet their offset obligations in Norway. RODIAN Communications personnel and their associates utilise their wealth of knowledge and experience in order to meet our customers demanding requirements. These include:
Extensive knowledge of the military data links domain
Strong relationships with military personnel and military procurement organisations within the data links community worldwide
Strong relationships with a range of international companies that supply data links equipments
Extensive experience of working with customers and suppliers from around the world
Solid understanding of the procurement process used by military customers and other companies to contract for the supply of military equipments
Strong understanding and experience of operating a successful business in the military domain
Strong understanding and experience of the offset process within Norway
RODIAN Communications performs three areas of activities for its customers:
Marketing Consultancy Services - The worldwide marketing of third-party military data link equipments from companies around the world.
Consultancy Services - Domain knowledge and experience to nations' military forces in the Command & Control (C2) and data links fields.
Norwegian Offset Programme - Delivery of technology programmes, from companies with offset obligation to Norway - Acting as a prime or broker to foreign companies with offset obligation by establishing relationships with other Norwegian companies to package a number of offerings into larger, more attractive, programmes.
Contact info #1
P.B. 293 Fakkelgarden 2602, Lillehammer, Oppland, Norway
COMMAND & CONTROL (C2) & DATA LINKS CONSULTANCY SERVICES
Domain knowledge and experience in the C2 and data links fields. Both RODIAN and its associates offer a wealth of experience and knowledge in the fields of C2 and Data Links systems. This broad experience brings together systems architecture and design engineering, programme delivery and operational experience.
RESEARCH & DEVELOPMENT
The company offers a wide range of expertise and experience to develop a wide range of applications.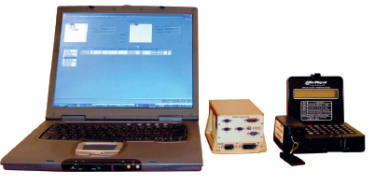 SUPPORT & MAINTENANCE
RODIAN provides Maintenance and Support activities in Nations for company installed equipments or directly for a national MoD.
RODIAN offers a wide range of expertise for potential customers. In an actual procurement situation, RODIAN has the capability of offering a through life support service.
PRODUCT MARKETING
The company is currently marketing the following products:
For and on behalf of Eidsvoll Electronics AS (www.ediel.no): Remote Crypto Distribution Systems (RCDS™) Capability to remotely load Cryptographic Variables (CVs) to secure equipment by making use of the in-country Digital Data Network (DDN) offers the ability to perform management of the CVs to multiple manned or unmanned remote sites from a central or mobile manned installation. Radio Control System (RCS). The purpose of the Radio Control System (RCS) is to provide voice communication using remotely controlled radio equipment. This allows the radio operator and the radio equipment to be placed in different geographical locations. The voice link can be made resistant against jamming, and supports both plain and encrypted speech. The system is fully operational in Norway and in the Baltic countries.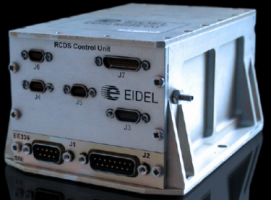 Services informational files
Rodian Communications A.S.
P.B. 293 Fakkelgarden, 2602, Oppland, Lillehammer, Norway
+47 9 513 03 41
+47 6 160 46 92
enquiries@rodiangroup.com