Last Update
August 21, 2018
Categories
Other Aerospace, Defence and High Technology related companies
MEDICAL RESQUE EQUIPMENT (MRE), develops, manufactures and markets infusion equipment for the prevention of hypothermia. This concept enables one to overcome and successfully treat a hypothermic condition hypothermia-disaster-hypertermia Hypothermia is a physiological state in the human body defined as 35 degrees Celsius or less. (Normal body temperature is 37 degrees Celsius).
Any cause of temperature fall in the body below this threshold will rapidly cause shivering, drowsiness, sluggish body movements and mental impairment. If the temperature continues to fall – there will most certainly be severe organ damage –and eventually death. In worst case scenario a fatal outcome can be only minutes away. Medical Resque Equipment focuses on products that are thoroughly researched and extensively tested, in order to deliver a product to consumers that will contribute to better treatment of accident victims and/or victims of natural or man made catastrophes.
MRE-holding as was founded in 2005 as a holding company for marketing and sales of its main products, INFU Plus and the INFU Box. MRE Holding is based in Norway, but are presently establishing branches in Europe, Asia and Northern America. MRE's products are developed, designed and manufactured in Norway in close cooperation with both the military and civilian authorities.
The company maintains a close relationship with hospitals and specialized research groups in the medical field. Furthermore MRE Holding has established contacts with excellent medical expertise in the US, Asia and Europe.
INFU Plus
The INFU Plus is a temperature insulate bag which enables transport of tempered infusion liquid from the INFU Box to the accident location with minimum of temperature loss.
The INFU Plus consists of several layers of a unique insulation material made of polyamide-polyester which is resistant to dust and humidity.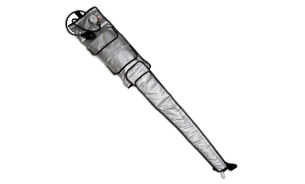 INFU Box
The INFU Box is a complete system for preheated infusion liquids in and from the ambulance to the accident location with a minimum of temperature loss. It enables direct infusion with optimal protection of temperature loss under severe conditions in the field.
The INFU Box operates with two energy sources, a cooling unit and a heating unit. The accuracy of the temperature controller unit is achieved by balancing cold and warm air in a special airflow. The INFU Box is developed in cooperation with leading experts within medical treatment, rescue teams and ambulance engineers. The INFU Box is mainly developed for instalment in ambulances and the installation measurements will fit all recognized types of ambulances in the market.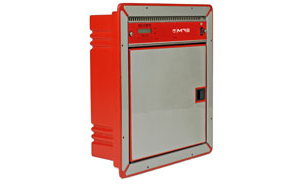 Medical Rescue Equipment Holding A.S.
Borgeskogen 3, 3160, Stokke, Norway
+47 951 91 149
svein.erik.borge@borgesenter.no