Last Update
September 13, 2018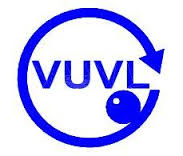 Categories
Mechanical, Electro-mechanical, Hydraulic and Pneumatic components
Metal Processing, Parts & Components
Services (R&D, training, engineering, consultancy, …)
The Czech Republic is well known as a highly developed manufacturer of industrial products. Since its establishment, VUVL a.s., has occupied an important position in the Czech mechanical engineering as manufacturer of precision machine parts and special-purpose bearings. VUVL a.s. was established in 1953 and since its foundation it has supported the introduction of new technologies into practice.
The corporate trademark has become the symbol of manufacture of precision parts and special-purpose bearings.
Contact info #1
Marianske nam. 1, 617 00, Brno, Czech Republic
PRODUCTION
• Machinery – classical, NC and CNC machines - CNC - Turning - CNC - Milling - CNC - Grinding - Elektroerosiv machining • Metrology – classical, 3D CNC • CAD/CAM system - modelling - programming - choice of tools - optimizing - direct connection with machine - tune-up - production
Capabilities informational files
DEVELOPMENT
• co-operation with universities • co-operation with ZKL research + development • joint development of products
VUVL a.s.
Marianske namesti 1,  617 00, Komarov, Brno, Czechia
+420 604 223 106
+420 545 129 468
mhanakova@vuvl.cz