Last Update
September 5, 2016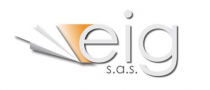 Categories
Aircraft, Helicopter, UAV, Spacecraft & related equipment
IT, Computing and Software
Radar, Sonar, Navigation, Targeting, Surveillance
Services (R&D, training, engineering, consultancy, …)
EIG S.A.S., was legally constituted on September 26th 2009. The Company specializes in the design and manufacture of Unmanned Aerial Vehicles at a very reasonable cost for aerial photography and monitoring purposes.
EIG S.A.S. is an organization founded by Colombian engineers with more than 5 years of experience in the development of orthogonal and panoramic aerial photographs.
The advantages offered are the following:
Reduction in operating costs,
Images with an increased level of resolution,
Fast delivery of the final product regardless of weather conditions,
Fast response in emergency situations.
EIG S.A.S. has developed several research projects for the military as well as the civilian sectors. The Company has been also providing consulting services in several UAV projects.
Contact info #1
Calle 145 # 13A-57 Of 202, Cundinamarca, Bogota, Colombia
Contact info #2
Marketing and Sales Manager
Calle 145 # 13A-57 Of 202, Cundinamarca, Bogota, Colombia
Aerial Photography
EIG S.A.S. designs, manufactures and operates unmanned aircraft systems equipped with digital cameras (for video and photography) dedicated to geo-referenced aerial images or video.
The services include:
Aerial, orthogonal and panoramic photography,

Orthophotomaps,

Digital elevation models,

Mapping,

Geo-referenced photomosaics,

Project development in Geographic Information Systems (GIS),

Aerial images.
The applications include:
Precision Agriculture: thanks to the excellent level of resolution of the images, it is possible to monitor different cultivation levels and develop a geographic information system that provides support in the efficient management of farms and agricultural crops.

Hydrological Surveys: Aerial photography can be applied in engineering projects for studies related to the hydrological effects on pavements and highways. The level of detail of the camera allows to detect the presence of cracks in the pavement.

Oil Industry: Aerial photography can be used to assess environmental impact in the oil industry.

Advertising/Real Estate: This service can support commercial and real estate projects though low altitude aerial photography, as well as the implementation of state-of-the-art imaging tools, such as 360° virtual tours.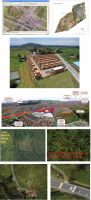 Eig S.A.S.
Calle 145 # 13A 57 of 202, Cundinamarca, Bogota, Colombia
N/A
N/A
info@eiggis.com