Last Update
September 2, 2016

Categories
Composites, Plastics & Rubber
Metal Processing, Parts & Components
CITEMCO LTDA. - COMERCIALIZADORA INTERNACIONAL EMCOCABLES is a Colombian company whose main objective is the supply, assembly and distribution of industrial products of the most recognized brands in the global market, namely GATES, JASON, FOSTER, SAFE WAY and FEDERAL HOSE, among others. The Company is an authorized distributor for Colombia and its main portfolio of products includes hoses, belts, couplings and cables for motor vehicles and the general industry. In addition to these products, the Company provides advisory services that meet customer needs and requirements in compliance with international quality standards.
CITEMCO LTDA.'s headquarters are located in Bogota and the city of Santa Martha. Both offices are spacious and suitable for the economic activity of the Company.
The Company has been certified under international certifications, namely SAE 1273 for hydraulic hose assembly and SAE J343 for hydrostatic testing.
CITEMCO LTDA., through its corporate social responsibility program coordinates with customer companies in order to issue corresponding certificates that guarantee environmental performance under the guidelines of national and international environmental standards.
Contact info #1
Marketing Technical Assistant
Calle 21 No. 43A-92, Bogota D.C., Colombia
Product Portfolio
Among CITEMCO LTDA.'s portfolio of products are:
Hydraulic hoses and their assemblies,
Equipment and mobile stations for the assembly of hydraulic hoses,
Industrial hoses for water, air, fuel, chemicals, steam and food applications,
Special hoses for cement, oil trucks etc.,
Silicone hoses for turbine and cooling systems,
Rotary and expansion joints,
Hydraulic and pneumatic quick couplings,
Steel, stainless steel and polypropylene couplings,
Industrial belts type A - B - C - D and poly bands,
Automotive belts and pitch synchronous belts XL - L - H - XH - 5M - 8M - 14M,
Special belts, 3V - 5V - 8V-SPA - SPB-SPC,
Adapters, couplings, prestolocks and O-rings.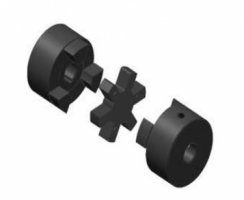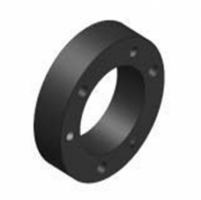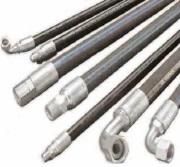 Citemco Ltda.
Calle 21 No. 43A 92, Bogota, Colombia
+57 1 344 0911
+57 1 572 0276
info@citemco.com.co