Last Update
July 21, 2016
Categories
Composites, Plastics & Rubber
Mechanical, Electro-mechanical, Hydraulic and Pneumatic components
Metal Processing, Parts & Components
Services (R&D, training, engineering, consultancy, …)
MERCURY INGENIERIA LTDA., is a company situated in Medellin, Colombia that provides customized productivity, safety and mobility solutions on a business level through the following service lines:
Technical assistance on overhead cables,

Graphic documentation,

Design and assembly of metal structures,

Technical assistance on product development,

Mechanical solutions according to customers' requirements.
MERCURY INGENIERIA LTDA. is involved with the design of industrial equipment and electromechanical devices, increasing productivity in SMEs.
With over 5 years of experience in the metalworking and plastic industry, MERCURY INGENIERIA LTDA. specializes in the design of a wide range of products and machinery for various production processes.
The Company has made a strategic shift, focusing on the areas of recycling and special use projects, developing specific machinery for these processes supported by research, design and engineering services and providing solutions tailored to the requirements of each customer.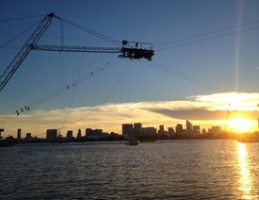 Contact info #1
+57 300 222 8357 (Mobile Phone)
Cr. 83 N 77AB-25, Medellin, Colombia
Technical Support Services
MERCURY INGENIERIA LTDA. has the appropriate experience to provide its customers with specialized technical support in the implementation of productivity, security, mobility, architectural and infrastructure solutions, such as passenger and freight elevators, pulleys, lifts and cable cars, as well as solutions for people working in heights, rides, etc.
The Company's services include:
Feasibility studies,

Detailed designs,

Technical support in the assembly and overhaul,

Maintenance of facilities,

Expansion services.
Additionally, MERCURY INGENIERIA LTDA. offers simulation solutions, using specialized software that allows customers to visualize the behavior of almost any real-world object under conditions of impact, friction, flow, heating and all types of external forces.
Graphic Documentation
MERCURY INGENIERIA LTDA. has the ability to offer graphic documentation, such as technical, structural and mechanical drawings, technical illustration and distribution plans, among others. Additionally, the Company offers outsourcing services according to customers' needs.
Design & Assembly of Metal Structures
MERCURY INGENIERIA LTDA. specializes in the on-site design and assembly of steel structures, especially decks and platforms commonly used in industrial warehouses, factories and public spaces.
Customized Mechanical Solutions
The Company provides customized solutions through mechanisms and devices tailored to the specific needs of its customers.
Some of the benefits are:
Decreased downtime,

Injury prevention,

Reduced operator fatigue,

Increased productivity through automation,

Local support and lower investment amounts through import substitution.
Qualified Personnel & Specialized Software
The Company is equipped with qualified personnel and specialized software and machinery for the provision of high quality solutions tailored to the requirements of each customer.
Mercury Ingenieria Ltda.
Cr. 83 N 77AB 25, Medellin, Colombia
+57 300 222 8357
N/A
info@imercury.co