Last Update
November 30, 2021

Categories
Aircraft, Helicopter, UAV, Spacecraft & related equipment
Maintenance Repair Overhaul and Logistics Support
Services (R&D, training, engineering, consultancy, …)
D'MARCO AEREO S.A.S., is a Colombian company founded in 2008 in Bogota, with the aim of becoming an enterprise capable of providing maintenance, production, design and marketing services on aircraft structures, repair and maintenance services on fixed and rotary wing aircraft and manufacture and installation services of aircraft instrument panels, antennas and control panels. For this reason and in order to work as an aircraft repair station for Class I and II structures, the Company underwent the required certification processes.
CERTIFICATION
The UAEAC CDF-108 Certification: The company is certified as an Aeronautical Repair Workshop by the Special Administrative Unit of Civil Aeronautics (UAEAC-Unidad Administrativa Especial de Aeronáutica Civil).
D'MARCO AEREO S.A.S. has 40 years of experience in the aviation sector, dedicated to the area of aircraft structures and has also an engineering department highly specialized in the design of aircraft parts, using CAD programs.
MISSION
D'MARCO AEREO S.A.S. is a company dedicated to the manufacture, modification and repair of aircraft structures, with the utmost professionalism and dedication, in order to satisfy the high demands of its customers. The Company is constantly striving for innovation and improvement of its technological processes, obtaining a reasonable return on investment and at the same time contributing to the development of the aviation sector in the country.
VISION
D'MARCO AEREO S.A.S. is projected as a high impact company in the aviation industry in structural design, with the ability to provide high quality services in all types of aircraft nationally and internationally, thus encouraging the development of the Colombian aviation market.
The Company aims to establish itself in the Colombian aeronautical sector as an acknowledged company, capable of meeting customers' requirements through ongoing technological upgrading and innovation.
QUALITY POLICY
D'MARCO AEREO S.A.S. is a company that provides manufacturing, installation and modification services on instrument panels and aircraft structures, always ensuring the health and safety of its personnel, as well as environmental protection. The Company complies with the rules and regulations of the aviation industry, encouraging ongoing improvement practices.
VALUES
Professionalism,

Responsibility,

Loyalty,

Respect,

Commitment,

Honesty.
Contact info #1
jairo.chaparro@dmarcoaereo.com
Calle 65 # 97A-26 Bogota, Colombia
Manufacture, Installation & Repair Services
D'MARCO AEREO S.A.S. specializes in the manufacture, installation, modification and repair of instrument panels, control panels and antennas (doublers), using high quality procedures based on the general aviation technical standards.
Weight & Balance Processes
The Company is equipped with the appropriate cutting edge technology and qualified personnel for the realization of weight and balance processes for a wide variety of fixed and rotary aircraft, using appropriate CAD programs.
TIG Welding Services
D'MARCO AEREO S.A.S. performs TIG - Tungsten Inert Gas - welding services using specialized equipment and qualified personnel.
Document Management
D'MARCO AEREO S.A.S. offers a variety of document management services, such as supplementary certificates, airworthiness directives, service bulletins and engineering orders, duly approved by the manufacturer and the Civil Aviation Authority.
Specialized Equipment
D'MARCO AEREO S.A.S. has a wide range of specialized tools for the execution of various repair, alteration, installation and / or inspection services on aircraft structures. Similarly, the Company is equipped with CNC machinery for machining, modeling and laser cutting services on different work pieces providing reliability and high quality results.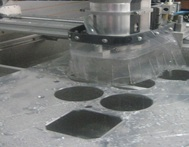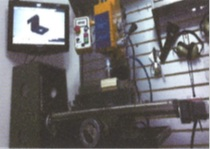 Experienced Personnel
D'MARCO AEREO S.A.S.'s personnel are trained in the area of aircraft structures, metal structures and composites, guaranteeing customer satisfaction and excellence in each of the development processes.
D'Marco Aereo S.A.S.
Calle 65 No 97a 26, Bogota, Colombia
+57 1 224 3014
servicioalcliente@dmarcoaereo.com