Last Update
August 31, 2018
Categories
IT, Computing and Software
Services (R&D, training, engineering, consultancy, …)
ASIC Business Group, is a Colombian organization specializing in the provision of integrated IT (information technology) solutions for medium and large-sized businesses. ASIC responds to clients' business goals with a comprehensive portfolio of products and services. The company enjoys the backing of two respected organizations: ASIC S.A. and ASIC ENGINEERING S.A.
ASIC S.A., is the leader in hardware, software and network marketing and integration solutions.
ASIC ENGINEERING S.A. is one of the leading outsourcing companies in administration, management, infrastructure support and helpdesk solutions.
ASIC work is based on two strategic principles:
Optimizing customers' IT infrastructure,

Aligning technology with customers' business requirements.
ASIC strong points are:
Extensive knowledge of key market areas,

One of the leading hardware, software and network integrators in the Andean Region,

Design, development and implementation of software solutions tailored to customers' needs,

Provision of professional consultancy services based on best practices,

Quality Certification ISO 9001:2000,

ITIL Certified Professionals,

IBM Premier Business Partner.
Code of Quality
ASIC promise is to offer competitive, innovative and flexible IT products and services that generate value for clients. Clients who are looking to consolidate their market position, develop long-term relationships with suppliers and customers, and guarantee returns for their shareholders.
The constant upgrading of the company's Quality Management System is based on having competent and committed employees, earmarking essential resources and employing the highest technical standards.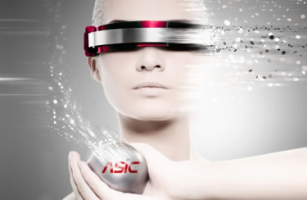 Contact info #1
Javier Antonio Jasbon Arreba
Javier.jasbon@asicamericas.com
Carrera 7 No. 74-56 Edificio Corporacion Financiera de Caldas, Oficinas 101 y 102, Bogota, Colombia
Customers
ASIC S.A. customers list include:
• Telefonica telecom
• SODIMAC
• Porvenir
• DIAN
• Bancolombia
• HSBC
• Bancoomeva
• TERPEL
• DAVIVIENDA
• Colanta
• Corona
• SUDAMERIS
• TIGO
• COLPATRIA
• Sufi
• Éxito
• AVON
• Banco de Occidente
• Servihanca
• ING
• Banacol
• Leonisa
• Constructora BOLIVAR
• Easy
• Colsanitas
• Coltejer
Business Partners
ASIC S.A. business partners include:
• Claro
• IBM Business Partner
• Lenovo
• Bmcsoftware
• Movistar
• Terremark
• OKI PRINTING SOLUTIONS
• Vmware
• Level3
• VISION SOLUTIONS
• O4IT
• Tango04
Asic S.A.
Carrera 7 No. 74 56, Edificio Corporación Financiera de Caldas, Oficinas 101 y 102, Bogota, Colombia
+57 1 376 9333