Last Update
October 19, 2021

Categories
Electrical, Electronics & Electro-optics
Infrastructure, Construction & Civil Engineering
Metal Processing, Parts & Components
Services (R&D, training, engineering, consultancy, …)
CENTELSA CABLES DE ENERGIA Y DE TELECOMUNICACIONES S.A., (Power and Telecommunications Cables) has been linked to the domestic industry since 1955. For over 50 years has maintained its leadership as the first and most important Colombian manufacturer of power and telecommunications cables and one of the most important and dynamic in Latin America.
CENTELSA has become a Colombian multinational its direct operation in the Andean Group, United States of America and the Caribbean.
Today CENTELSA has 5 modern production plants, whose built area is over 70,000 m2 in Colombia.
CENTELSA has its own production of copper rod in Peru and PVC compounds in Colombia.
Mission
To keep permanent leadership position in energy, telecommunications and electronics, and continuous growth through the excellence of its products and services, good relations with customers, suppliers and partners, as well as guaranteeing the best economic performance contributing to the community's welfare and development.
Vision
To be the best cable manufacturing company in the Andean region that address the needs of the sectors related to the electric power, telecommunications, electronics and related; through the latest technology, quality and competitiveness.
Location
Production facilities and CENTELSA's headquarters are located in Cali, Colombia. In this specific area several of the largest domestic industries are also situated making it a hub of development and progress from which the company is proud being part of.
CENTELSA has a network of offices strategically located to give coverage to national and international market, thereby delivering timely service.
Certifications
CENTELSA has certifications and approvals granted by the excellent quality of its products.
CENTELSA is the Colombian pioneer in obtaining quality marks ICONTEC, CIDET and UL, its products are also approved by various government agencies and customers in countries of Latin-America such as Mexico, Chile, Puerto Rico and in the U.S.
The certifications CENTELSA holds are the recognition of the great technological and corporate effort in compliance with technical standards, customer satisfaction and the assurance of its quality system. The certifications allows the company to strengthen the commitment to its customers, employees, shareholders and community.
Contact info #1
javier.cruz@centelsa.com.co
Calle 10 No. 38-43, Urbanizacion Industrial Acopi yumbo, Cali, Colombia
Magnet Wires
CENTELSA Magnet Wires and cables are used to manufacture, repair, servicing or maintenance of electrical equipment and machinery, for the winding engine, processed, ballasts and the like.

CENTELSA produces Magnet Wire in a modern plant and under careful manufacturing process, also has a complete laboratory that develops stringent quality control programs at all stages of production of the wire.
Product informational files
Bare Copper
It is used for transmission and distribution of electricity, mainly pole lines and underground systems.

All of the CENTELSA bare copper conductors are manufactured with a minimum purity of 99.9% and in hard or soft metal; the first ones are used in pole lines where greater tensile strength is required, while the soft metal conductors are used in underground systems.
Product informational files
Cables for Construction
The construction conductors CENTELSA "Building Wire" are the most practical, technical and economical solution for wiring of commercial, industrial and residential facilities. This type of conductors are designed for an operating voltage of 600 volts, with copper conductors (aluminum optional) and isolation in thermoplastic or thermoset materials, for operating temperatures from 60°C, 75°C and 90°C.
Product informational files
Instrumentation & Control Cables
These cables are multi-conductors that carry low power electrical signals, used to monitor or control electrical systems and their associated processes, for information transportation to monitors on boards and control systems.

The standard manufacturing for CENTELSA Instrumentation and Control Cables includes screening systems for protection against interference signals.

Product informational files
Low Voltage Cables
CENTELSA Power cables are designed to withstand the specific conditions of both installation and operation of electric power distribution, so that it is done safely and reliably.

A power cord is composed of one or more copper conductors and insulation materials, which are usually plastic.
Product informational files
Medium Voltage Cables
CENTELSA Medium Voltage dry curing triple extrusion insulation cables are used in electric power underground distribution systems.

CENTELSA standard manufacturing cables for medium voltage of 5kV to 46kV and high voltage of 69kV to 115kV are used for a temperature of 90 ° C, and additionally and under request, there are cables for an operating temperature of 105 ° C available.
Product informational files
Telecommunications Cables
CENTELSA telephone cables and wires fall into two broad groups: conductors for outdoor use and conductors for indoor use.

Each type of installation requires construction and specific raw materials characteristics to meet the requirements of the applicable rules for each type of product.

Coaxial cables are the effective mean for transmitting electrical signals with low attenuation and interference protection.

Product informational files
Flexible Cables
CENTELSA Flexible cables are generally used to connect mobile equipment and devices.

Their flexibility features allow them to withstand movements or vibrations that occur in some specific applications.

CENTELSA flexible cables are easily maneuverable during installation and operation. They also retain their electrical and mechanical properties, so that driving power is done safely and reliably.

Product informational files
Aluminum Bare
CENTELSA bare aluminum conductors are used to transmit and distribute electricity in pole lines.

The metals used in their manufacture are aluminum 1350-H19, aluminum alloy 6201-T81 and steel coated with zinc or aluminum.
Product informational files
Submarine Cables
Used for power of motor control centers, transmission and distribution in refineries, power of platforms from 0.6kV to 69kV operation.

May include optical or hybrid cores of control and instrumentation for security, video, communications and monitoring signals handling.
Cables for Submersible Pumps
Used for system installations, wells pumping oil, water and gas. Designed to operate in extreme conditions such as deep well:
High temperatures,
High pressures,
Depth,
Presence of corrosive liquids and gases.

Wind Power Cables
Cables used to be installed in wind power generation parks, in dry and wet places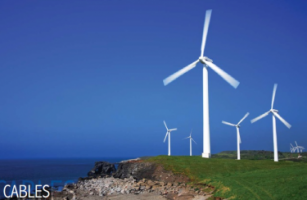 Product informational files
Technology
CENTELSA has cutting edge technology in all manufacturing processes and products tests, gained over 50 years of experience, in which qualified technical assistance and agreements with several worldwide recognized leading technology firms have been established.

Leveraging its technological potential in research and development, the company promotes creativity, and continually work on innovation and productivity to become more competitive by offering its customers new solutions to their needs.
Exports
CENTELSA exports to Andean Group countries, USA, Brazil, Argentina, Central America and the Caribbean, and explores other highly competitive global markets like Europe and the Orient.

The company's leadership in the Colombian and regional markets has allowed it to aim the international market with specialized products according to the specifications of each country. CENTELSA exports contribute to the development of the Colombian economy.
Human Talent
CENTELSA is aware of the importance that involves having a group of people trained to take on big challenges. Operators, engineers and employees are responsible for the good image and high quality of the company's products, which are the result of work done under a modern infrastructure, strengthened by recent advances in technology, production equipment and logistical support.

In CENTELSA the team members work efficiently toward a common goal: to contribute to business development, growth of the company, region and country, meet the expectations and integrate the needs of the customers, develop themselves as individuals and professionals.

Proof of the drive and working ability of its people are the great and important works in which CENTELSA has participated directly in, across all the national territory, in other Latin American countries and the rest of the world.

CENTELSA is the result of its people efforts and the quality of its products.
CENTELSA - Cables De Energia Y De Telecomunicaciones S.A.
Calle 10 No. 38 43, Urbanización Industrial Acopi yumbo, Cali, Colombia
+57 2 608 3400
alejandro.uribe@centelsa.com.co