Last Update
September 6, 2016
Categories
Infrastructure, Construction & Civil Engineering
Mechanical, Electro-mechanical, Hydraulic and Pneumatic components
Metal Processing, Parts & Components
INDUSTRIAS METALMECANICAS VICKAR LTDA., is a metalworking company located in the city of Villavicencio, Colombia with 18 years of experience in the metalworking sector, mainly in the construction of metal structures and the provision of industrial maintenance services.
MISSION
INDUSTRIAS METALMECANICAS VICKAR LTDA. offers a wide range of services with liability and responsibility meeting the needs of the metalworking sector, namely with civil works, as well as maintenance, repair and industrial installations services providing immediate solutions to customers' business needs in competitive prices.
VISION
INDUSTRIAS METALMECANICAS VICKAR LTDA. aims to be a leader in the process of modernization of the metalworking sector, employing qualified staff with innovative ideas, providing quality, support and fulfilment to their customers, as well as achieving profitability and nationwide expansion.
Contact info #1
+57 8 6633888, +57 315 7162780, +57 310 3284255
Calle 32 No. 25 – 53 Barrio Porvenir, Villavicencio, Colombia
Construction Services
INDUSTRIAS METALMECANICAS VICKAR LTDA. offers construction services in A36 steel according to customers' requirements:
Metal structures (hangars, sports centres, transmission towers),

Palm oil extraction equipment,

Construction of storage tanks built in ASMT 575 Grade 70 stainless steel,

Transportation equipment (trailers, pallet jacks, etc.),

Metal works,

Decorative railings (forged iron): Manufacture and installation of railings or handrails in stainless steel and tempered glass,

Construction of river vessels in ASTM A36 and ASTM A515 Grade 70 stainless steel with load capacity up to 200 tons,

Manufacture and assembly of chimneys and ventilation ducts.
Civil Works
The Company carries out civil works, such as local repairs, minor constructions and road resurfacing with asphalt and concrete.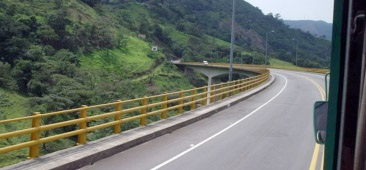 Industrial Supplies
INDUSTRIAS METALMECANICAS VICKAR LTDA. is a supplier of accessories for the gas, construction and metalworking sector.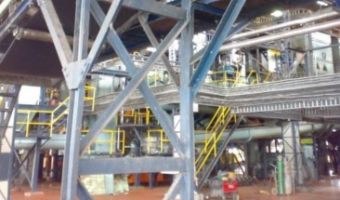 Wire Mesh Fences
INDUSTRIAS METALMECANICAS VICKAR LTDA. manufactures chain link fences with razor wire in galvanized finish for residential and commercial projects.
Clients
Among INDUSTRIAS METALMECANICAS VICKAR LTDA.'s most distinguished clients are:
BAVARIA S.A.,
CUSIANAGAS S.A.,
INDUPALMA LTDA.,
G&J,
LLANOGAS S.A.,
ARIARI GAS,
GASCO S.A.,
UNIPALMA S.A.
Industrias Metalmecanicas Vickar Ltda.
Calle 32 No. 25 – 53 Barrio Porvenir, Villavicencio, Colombia
+57 8 663 3888
+57 8 663 3888
indvickar@gmail.com