Last Update
September 13, 2018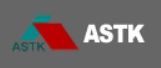 Categories
Aircraft, Helicopter, UAV, Spacecraft & related equipment
Metal Processing, Parts & Components
AEROSPACE TECHNOLOGY OF KOREA (ASTK), is one of the leading aircraft structure manufacturing experts in Korea. The Company was established in 2001 and is now positioned in the 3rd place with respect to capabilities and volume in the Korean Aviation industry.
ASTK has more than 25 years of experience and is considered one of the most preferred suppliers for its perfect performance together with its competitive pricing.
ASTK's core value is to support customers through the delivery of advanced solutions and services. ASTK's capability ranges from solid precision machining, full line of sheet metal shop and jig fabrication to large structural assemblies.
Aerospace Technology of Korea Inc. (ASTK)
23-65, Gongdan 1-ro, Sanam-myeon, Sacheon-si, Gyeongnam, South Korea, Sacheon, Korea, South
+82 55 851 70 00
+82 55 851 70 19
webmaster@astk.co.kr