Categories
Metal Processing, Parts & Components
Altek Dokum is a manufacturing company specializing in copper and copper alloyed rolled semi-finished products since 1971.
Altek Dokum has wide range of products including copper and copper alloyed strips, sheets, discs, special alloyed products, coin blanks and case cups and supplies its products to the electric, electronic, defense, automotive, textile, sanitary systems, automation and mint sectors. Altek exports 55% of its production.
Altek Dokum i ISO 9001:2008, OHSAS 18001:2007 and TSE certified. Besides, Altek Dokum has been a member of RoHS and REACH certification programmes since 2009.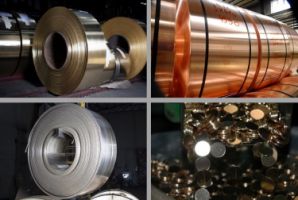 Altek Dokum
BOSB Kurdoğlu CAD. NO: 10, Beylikduzu, İstanbul, Turkey
+902128751040
+902128751161
altek@altekdokum.com