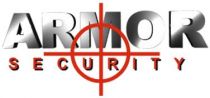 Categories
Military, Tactical, Logistic Support Vehicles & related equipment
Textile, Individual Equipment, Clothing
Ballistic Protection
Services (R&D, training, engineering, consultancy, …)
ARMOR BOLIVIA manufactures a variety of armored solutions for the protection of law enforcement officers, military guards and civilians in general.
The Company is dedicated to the development of ballistic vests according to the specifications of each client, such as ballistic vests for SWAT teams, high-level ballistic vests featuring protection against projectiles, as well as special ballistic vests for warm climates, among others.
Additionally, ARMOR BOLIVIA offers a wide range of armoured vehicles for the transportation of personnel, as well as anti-riot equipment with the support of specialized professionals with extensive experience in the sector.
Armor Bolivia
Calle 21 de Calacoto edif. Monrroy Vélez N° 8350 Piso 4 Of. 2, La Paz, Bolivia
+59122148971
tcariaga@armorbolivia.com