Last Update
September 10, 2018

Categories
Aircraft, Helicopter, UAV, Spacecraft & related equipment
Engines, Propulsion, Power Generation
AVIC HARBIN DONGAN ENGINE (GROUP) CO., LTD. founded in 1948, is one of the 156 key projects during the period of the state's "First-Five-Year-Plan". Nowadays, the Company employs over 5,500 employees and occupies an area of 1,990 m2. The Company is a high-tech enterprise group mainly engaged in producing aircraft engines, helicopter transmission systems, as well as aircraft accessories, electromechanical products, gas turbine generators sets, etc.. Over 15,000 sets of aircraft engines and 9,000 sets of helicopter transmission systems have been accumulatively developed, produced and repaired since the establishment of the company, making significant contribution to the national economic development of China.
In the past 60 years, DONGAN GROUP has managed to advance with the times and create eight "first in new China" products: the first seven piston engine, the first eight piston engine, the first turbo-shaft aircraft engine, the first turboprop aircraft engine, the first railway reduction jack, the first WJ5AI aircraft engine, the first DA462 minicar engine and the first gas turbine mobile power station.
Through its 60-year development, DONGAN GROUP has designed and developed different types of products, aircraft engines and helicopter transmissions systems. The WJ5 aircraft engine developed and produced by DONGAN GROUP is used as a power plant for regional and transport aircraft, and has become an ideal power-plant for medium & short range passenger &cargo aircraft. At present, the transmission systems of the domestically made Z-8 helicopter, Z-9 helicopter and Z-11 helicopter are all developed by DONGAN GROUP. The fixed and truck-carried gas turbine generator sets developed by the Company have also filled up many gaps in the sector in China. Today DONGAN GROUP has become the development and production base for aero-engine and helicopter transmissions systems in China.
DONGAN GROUP has made great achievements in the last 60 years: The Group has been awarded with many honorary titles, such as "National Civilization Unit", "Military-industrial Quality Culture Construction Demonstration Unit", "Advanced National Quality Profit Enterprise" etc.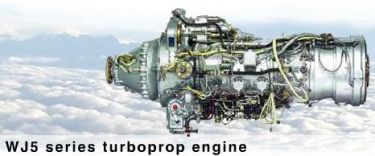 AVIC Harbin Dongan Engine (Group) Co. Ltd
51 Baoguo Street, Pingfang District, Harbin, China, P. R.
+8645186572114
kyg@dolgan.avic.com