Categories
Aircraft, Helicopter, UAV, Spacecraft & related equipment
C4I, Communication Systems
Radar, Sonar, Navigation, Targeting, Surveillance
Electrical, Electronics & Electro-optics
COM DEV International Ltd., is a global designer and manufacturer of space hardware and systems. The Company is world leader in the production of space-qualified passive microwave equipment, specialized electronics and optical subsystems. In addition, it provides microsatellite mission solutions ranging from mission concept studies to launch and operations. The Company has over 1,250 employees at facilities in Canada, the United Kingdom, the United States, India and China.
COM DEV manufactures advanced technologies and subsystems which are sold to major spacecraft builders and space agencies worldwide for use in communications, space science, and remote sensing. The Company's technology is used on more than 950 spacecraft to date, including 80 percent of all commercial communications satellites ever launched. In addition, through recent acquisitions the Company takes its core expertise in RF/microwave engineering into non-space niches where customers value premium RF performance and high reliability in harsh environments.
Fundamentally, COM DEV is an engineering company, and its core capability is space engineering.
Core Business
Passive microwave spaceflight hardware and active rf electronics form a large part of its core product portfolio. The Company's legacy core products such as integrated multiplexers, ancillary microwave components, and electromechanical switches are found on almost every communications satellite ever built - commercial or military - and it has been serving this exciting market since 1974. COM DEV also possess the critical breadth of capabilities which enables it to engineer world-class space systems for challenging missions around the world. It produces spaceflight subsystems and instruments used in earth observation, space science, communications and remote sensing. Its manufacturing facilities are located in Cambridge, Ontario; Garden Grove, California; Aylesbury, England; Edinburgh, Scotland; and Ottawa, Ontario.
Aerospace & Defence
COM DEV International also produces world-class components and subsystems for the radar, communications, defence, aerospace and transportation industries. The C products can be found in airborne, ground and naval radar systems; in wireless commercial communications; in ground-based satellite control systems, and in orbiting spacecraft.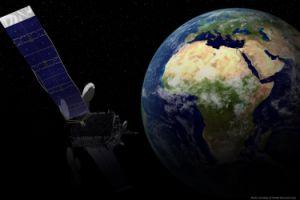 COM DEV Ltd.
155 Sheldon Drive, ON, N1R 7H6, Cambridge, Canada
+15196222300
+15196221691