Last Update
September 7, 2018
Categories
Counter-measures, Electronic Warfare and Decoys
Military, Tactical, Logistic Support Vehicles & related equipment
Ships, Vessels, Submarines & related equipment
Training & Simulation
Leonardo DRS Technologies Canada Ltd. manufactures and supports a broad range of military communications, electro-optics, surveillance, and sensor signal processing systems for naval and ground applications, integrated soldier systems, as well as electronic warfare threat simulation and training systems ranging from computer-based training to high-power threat simulators. DRS TCL employs approximately 260 people at its Kanata and Carleton Place, Ontario facilities.
Leonardo DRS Technologies Canada Ltd. is also an experienced provider of turnkey state-of-the-art electronics manufacturing, integration and test services for various aerospace, defence and space applications.
The company is a Transport Canada certified manufacturer of cockpit voice recorders, flight data recorders and emergency locator beacons (CV/FDR/ELB) for fixed and rotary wing aircraft.
Leonardo DRS Technologies Canada Ltd. is a registered ISO 9001:2008 certified company with a record of service to the Canadian Government for over 40 years. In addition, the company is also registered to the AS9100C quality standard, to confirm its commitment to high quality manufacture, test and delivery of aerospace products and systems.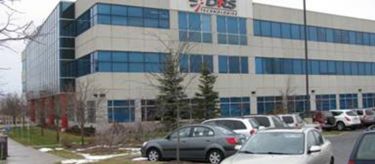 Leonardo DRS Technologies Canada Ltd.
500 Palladium Drive, Suite 1100, Kanata, Canada
+16135915800