Last Update
September 14, 2018
Categories
Electrical, Electronics & Electro-optics
Maintenance Repair Overhaul and Logistics Support
Mechanical, Electro-mechanical, Hydraulic and Pneumatic components
Metal Processing, Parts & Components
GMA designs and manufactures military electronic equipment, consoles and racks for military and civil applications, aluminum alloy and carbon fiber, complete with all the electronic parts including COTS components, inertial platforms certified by ENAC and EASA intended for certified aircraft of general aviation and non-avionics, navigation system AX1 GNS that integrates a GPS and terrestrial navigation platform AXD-LNS used on the first Italian Sky-Y UAV, the latter intended for vehicles of the Italian army. One of the annunciation panels for aircraft has been used for the trainer aircraft of Alenia Aermacchi SF260. The system AX1 Marine is used in nautical applications on large yachts for both static and dynamic stabilization. It has been used on a 58 foot yacht that represents the flagship of FIART sea, boating Italian company.
Certifications and expertise: Electronic and mechanical design; 3D modeling and structural, thermal and noise analysis; Calculations for the determination of MTBF and MTTR; Writing test plans, environmental qualification (shock, vibration, EMC, temperature, etc ...); Execution of test in accredited laboratories for the validation of products; Management of documentation and configuration of manufactured according to military; Mechanical Production; Electronic production; Practical assistance and logistics.
Certified compliance with Standards: UNI EN ISO 9001:2008 (Quality Management System); UNI EN ISO 14001 2004 (Environmental Management System); BSOHSAS 18001:2007 (Health and safety at work); AQAP 2110.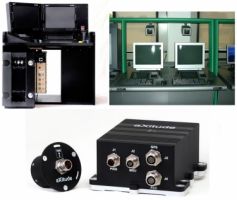 G.M.A. Generale Meccatronica Applicata S.r.l.
Via Salvatore Piccolo snc Zona ASI, 80014, Giugliano in Campania (NA), Italy
+390818198611