Categories
Radar, Sonar, Navigation, Targeting, Surveillance
Electrical, Electronics & Electro-optics
Maintenance Repair Overhaul and Logistics Support
Grezeco Security Systems, is an independent company based in Nicosia operating in the commercial & residential security industry. Since 2004 has been offering professional solutions & services in the field of electronic security and automation systems, covering the whole of Cyprus.
Through a dedicated commitment to customer care, latest reliable technology in security and automation systems with the provision of experienced engineers and competitive prices, Grezeco has become a market leader in the Cyprus security market.
The company provides consultancy, risk assessment and guidance, systems design, installation and maintenance. All products are fully maintained with continuous support and full after sales service.
Grezeco Security Systems is licensed by the Cyprus Police Authority and a leading member of the Cyprus Security Association.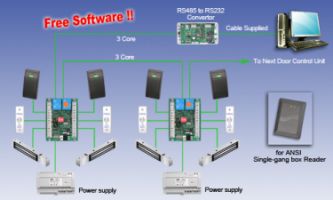 Grezeco Security Systems
122 A&B, Lemesou Ave., 2015, Nicosia, Cyprus
+35722444353
+35722444352
gregoris@grezeco-security.com