Last Update
September 24, 2018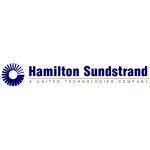 Categories
Engines, Propulsion, Power Generation
Maintenance Repair Overhaul and Logistics Support
HAMILTON SUNDSTRAND QINLING AEROSPACE (XIAMEN) LTD. is an equity joint venture of HAMILTON SUNDSTRAND OF THE USA (65%) and SHAANXI AERO ELECTRIC COMPANY LTD. (35%), with a mission to provide the best overhaul repair services for Hamilton Sundstrand electric power systems to airlines in China.
The Company is located in the Aviation Industrial Zone at the Gaoqi International Airport in Xiamen, from which it provides quick and convenient services to national airline carriers.
HAMILTON SUNDSTRAND, a business unit of United Technologies Corporation, is recognized as the industry leader in the design, development and production of aircraft electric power systems. The vast majority of Boeing (including Mcdonnell Douglas) and Airbus Industries airplanes in China utilize HAMILTON SUNDSTRAND electric power systems.
Hamilton Sundstrand Qinling Aerospace( Xiamen ) Ltd.
1 Hamilton Rd, Windsor Locks, CT 06096, , United States of America