Last Update
September 13, 2018

Categories
Counter-measures, Electronic Warfare and Decoys
Electrical, Electronics & Electro-optics
Engines, Propulsion, Power Generation
Maintenance Repair Overhaul and Logistics Support
Mechanical, Electro-mechanical, Hydraulic and Pneumatic components
Military, Tactical, Logistic Support Vehicles & related equipment
JSC "Semipalatinsk machine-building plant" is a stable company of East Kazakhstan region, the products of which has long been known not only in Kazakhstan, but also in the CIS.
Highly qualified staff, modern management techniques, quality assurance, the interests of consumers, the strict fulfillment of contractual obligations, flexible pricing policy, together with the willingness of the customer to find a way out of a difficult situation - all this allows JSC «Semipalatinsk Machine Works" stable foothold in the market engineering.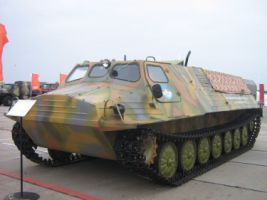 JSC "Semipalatinsk Machine Works"
Republic of Kazakhstan, East Kazakhstan region, 071411, Semey, ul. Glinka, 73 "G", Astana, Kazakhstan
+8 (7222) 31-62-19, 31-42-65 36-13-38
+8 (7222) 31-32-68
smz@smz.ke.kz