Last Update
September 13, 2018
Categories
Electrical, Electronics & Electro-optics
Radar, Sonar, Navigation, Targeting, Surveillance
M. Erotokritou Cyprus Security Systems, was founded in 2004 by Electrical Engineer Michalis Erotocritou. The Company is based in Limassol, Cyprus with partners all over the country. The Company imports top quality security products from all over the world to suit every safety requirements. With a variety of functions and prices all security products come with a two year warranty. The Company is licenced by the Cypriot Police.
The Company's security products are specialised in all aspects of integrated security and video surveillance and imports, supplies and installs home alarms, surveillance systems and video phones.
Services
- The Company offers a comprehensive nationwide service in Cyprus.
- The Company can connect every client to a Central Monitoring Station to monitor burglar, fire and alarm systems.
The Company supplies products in Cyprus for the following categories: SMOKE GENERATION, VIDEOFIED ALARMS, HOME ALARMS, SURVEILLANCE SYSTEMS, FIRE DETECTION, VIDEO PHONES, ATTENDANCE AND ACCESS CONTROL, EMERGENCY LIGHTING, SPY GADGETS, CENTRAL MONITOR STATION, PERIMETER PROTECTION, SAFE BOX.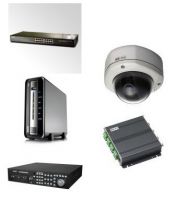 M. Erotokritou Cyprus Security Systems
81, Ellados Str, 3041, Limassol, Cyprus
+35770004002
+35725108616