Categories
Electrical, Electronics & Electro-optics
Mechanical, Electro-mechanical, Hydraulic and Pneumatic components
Metal Processing, Parts & Components
Matt Black Systems is a major independent specialist in the design and manufacture of man-machine interfaces for land, sea and air applications. The company offers clients innovation, professionalism and the latest technology and is ISO 9001:2008 certified. Since founding in 1971, they have developed an extensive range of integrated products across a multitude of industries, including Aerospace; Defence; Security and Simulation for both the military and commercial sectors.
Matt Black Systems offers the following in-house facilities and manufacturing capabilities: Design; CNC Machining; Laser Cut; Laser Marking; Electronic Assembly and Test; Mechanical Assembly; Spraying and Coating.
Matt Black Systems' products list include: Instrument Panels; Interior lighting; Keyboards; Knobs; Labelling; Switches; Refurbishment.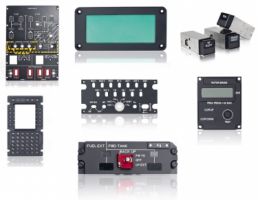 Matt Black Systems
Broom Road Business Park, Dorset, BH12 4PA, Poole, United Kingdom
+441202731731
+441202736736
mail@mattblacksystems.com