Last Update
August 22, 2018

Categories
Radar, Sonar, Navigation, Targeting, Surveillance
Services (R&D, training, engineering, consultancy, …)
Polus Europe, s.r.o. is a young and dynamically developing company focused on complex services (including pre-sales, sales and after-sales services) of the autonomous intrusion detection system RADIOBARRIER in European countries.
Polus Europe, s.r.o., as the official authorized distributor of the RADIOBARRIER autonomous wireless intrusion detection system in Europe, cooperates very closely with the manufacturer – the Russian company POLUS-ST LLC (before 2006 - «Geolink-Polus»), which has been selling its products in the security systems market since the year 2000.
The services offered by Polus Europe, s.r.o. include: Building and maintaining local dealer networks in Europe; Visual inspection of the destination area (installation site) with detailed consultations with dealers and/or customers; Complex system design according to customer's requirements and needs; Installation and commissioning of the system; Service.
The RADIOBARRIER system undergoes very strict "military" quality control that assures quality check of 100% of components and quality control of all the products before they are shipped to clients.
The production is certified according to the International Quality Standard ISO 9001:2008.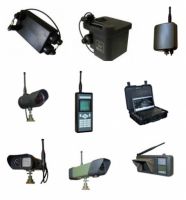 Polus Europe, s.r.o.
A. Mednanskeho 11039/50, 036 01, Martin, Slovak Republic
+421435331948
info@radiobarrier.eu