Last Update
October 17, 2016
Categories
Aircraft, Helicopter, UAV, Spacecraft & related equipment
Maintenance Repair Overhaul and Logistics Support
Services (R&D, training, engineering, consultancy, …)
Training & Simulation
GAMA Aero, was founded in August 2004 with a singular goal of providing complete support in Aviation Industry. This exclusive focus has propelled GAMA Aero's team to get together and put total solutions in the Aviation industry in general.
GAMA Aero has experienced and knowledgable staff, which allows it to provide total support to its customers. The company is qualified and prepared to help design and assemble of any provisioning package services and to meet the needs of any specific operation.
The company's main services are Aviation Consultancy, Engineering Support, Parts Support, Maintenance Services, Engine Component, Special Project.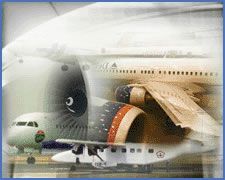 PT Gama Aero
Wisma Intra Asia Annex 1, JL. Prof. Dr. Soepomo SH No.58, 12870, Jakarta, Indonesia
+6221 797 2435
+6221 797 2447
wahyudin@gamaaero.com