Last Update
August 21, 2019
Categories
C4I, Communication Systems
Pupin Telecom a.d. is a Serbian company located in Zemun, one of the 17 municipalities which constitute the City of Belgrade and is engaged in the development and manufacture of electronic, especially telecommunication equipment.
Pupin Telecom's business lines include:
Public digital telephone exchanges, switching systems and data (X.25, Frame Relay, Ethernet, ATM, etc.), cable distribution systems (KDS), business communications systems (Omni PCX), transmission systems (xDSL, PDH, SDH, etc.), optoelectronic transmission, telephones and public telephone booths, and many other devices and equipment in the field of telecommunications which is either manufactured by the company or commercialised through licensing and business-technical cooperation with leading international firms.
The company offers customers a complete solution, including all necessary technical assistance.
Pupin Telecom is involved in a military program which is based on transfer of technology from Thales Communications And Security, France for tactical radios: TRC 9105, TRC 9219, TRC 9310-A and TRC 9310-C.
The company is ISO 9001:2008 certified.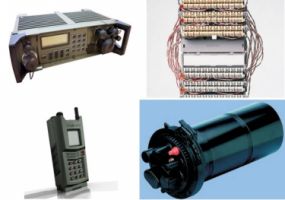 Pupin Telecom a.d.
Batatajnički put 23,11080, Zemun, Belgrade, Serbia
+381113070500
+381113070516
info@pupintelecom.co.rs